About Ad Groups
Whenever you add a new type of display advertisement, you should create a new ad group.
The most popular ad types are:
Leaderboard (786x90px)
Skyscraper (160x600px)
Half-page (300x600px)
Medium Rectangle (300x250px)
Tile
Island ad
Once you've created an ad group for your ad type, you can now upload & activate your ads.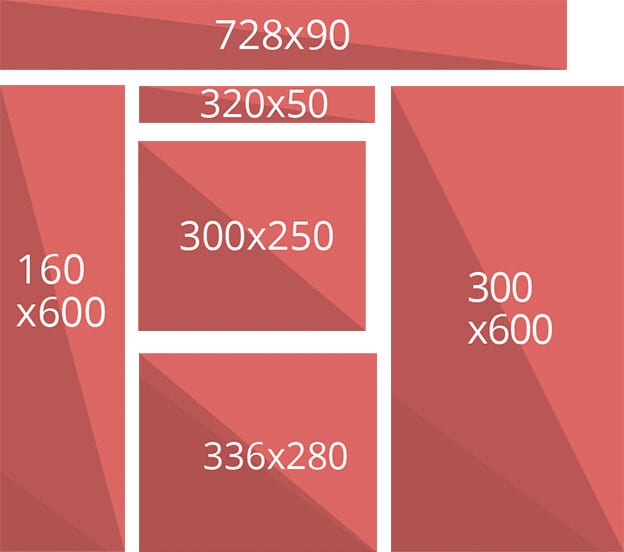 Step 1.
Login to your website via the "login" button at the top of the homepage.
From there, on your "Site Settings" menu, navigate to Advertising > Add Banner or Tile Ad.
Step 2.
Enter a name for your ad in the title field.
Our recommended format is:
Advertiser Name (Ad Group) - Date
Also choose your ad group (to match the ad group in the title.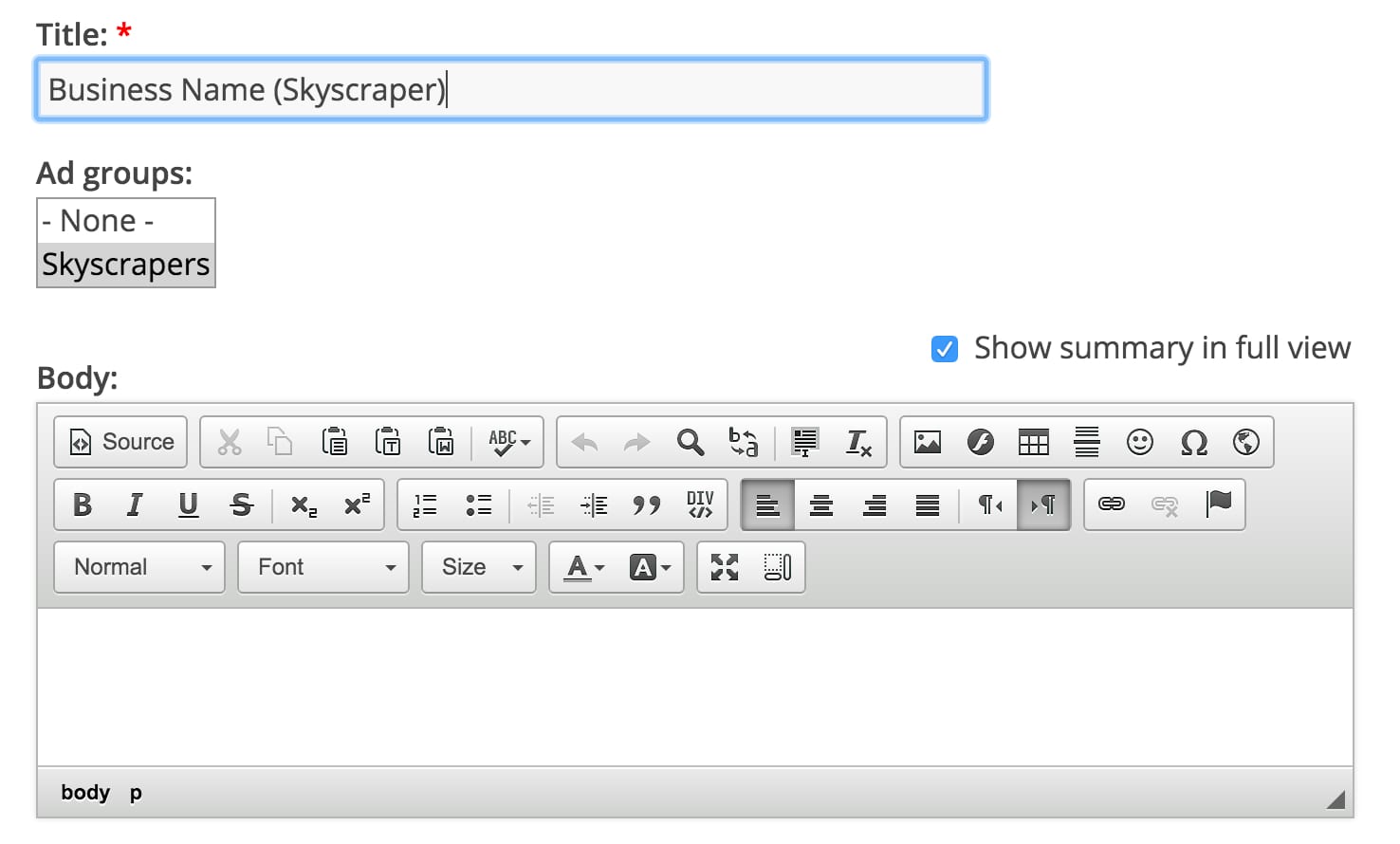 Step 3.
Skip the body section & head to the tabbed section below.
Click "Select Ad Type" & select "image ad" for any jpg/gif/png ads.
A new field will appear above called "destination URL".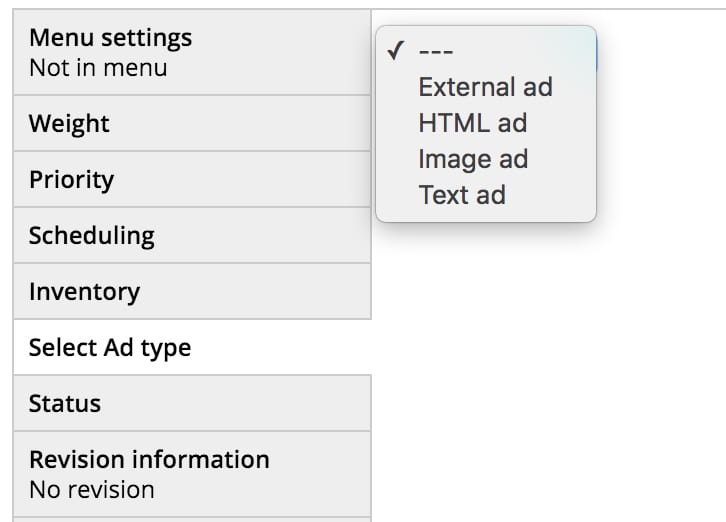 Step 4.
In the "destination URL" field, add the URL you want your ad to direct to.
If you are using any tags for tracking purposes, add those here as well.

Step 5.
Click the "status" tab
Here you will set what happens to the ad once you save it.
"Active" means the ad will be live immediately.
An "approved" ad will not go live immediately.  You can schedule when it goes live under the "scheduling" tab.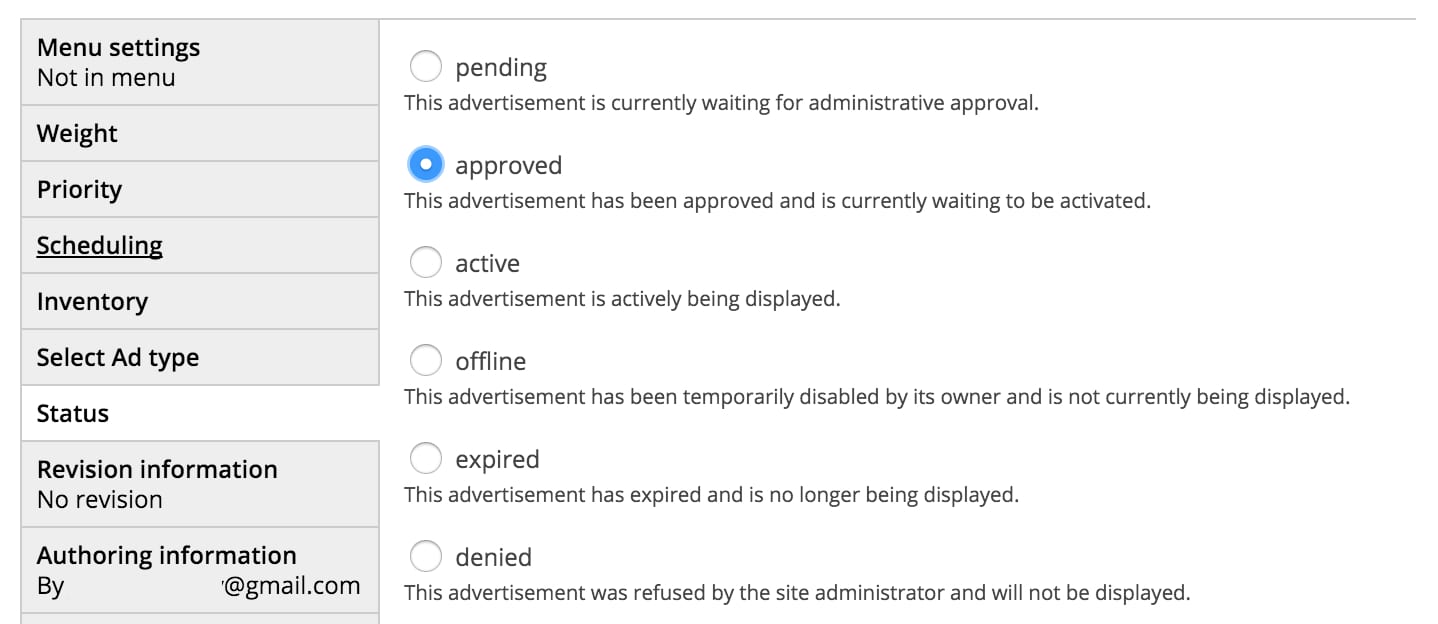 Step 6.
Click the "file attachments" tab.
Upload your banner ad. Make sure it is an actual banner ad size.
If your file is a .jpg, make sure the color profile is RBG (not CMYK).
Click the "Attach" button.


Step 7.
Click "save" at the bottom of the page.
You will see a preview of your ad. 
Verify the image is correct & that the link leads to the correct URL.