Log in to your FTP folder and there should be a folder named Ads, DynamicAdDrop, or something similar. Enter the folder and upload the ad images and pdfs.
1. Log into your site and head to Site Settings -> Advertising -> Import Dynamic Ads. If you can't find the link, contact us.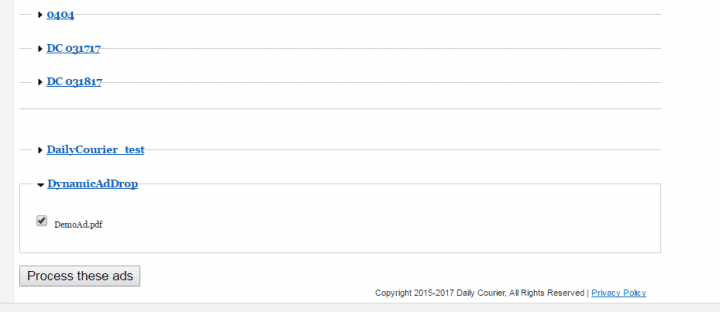 2. The folders on your FTP drive are represented by links with arrows, that will expand if you click on them. Expand the folder where you uploaded the ads and check off each ad you want to import to the site. Then click "Process these Ads"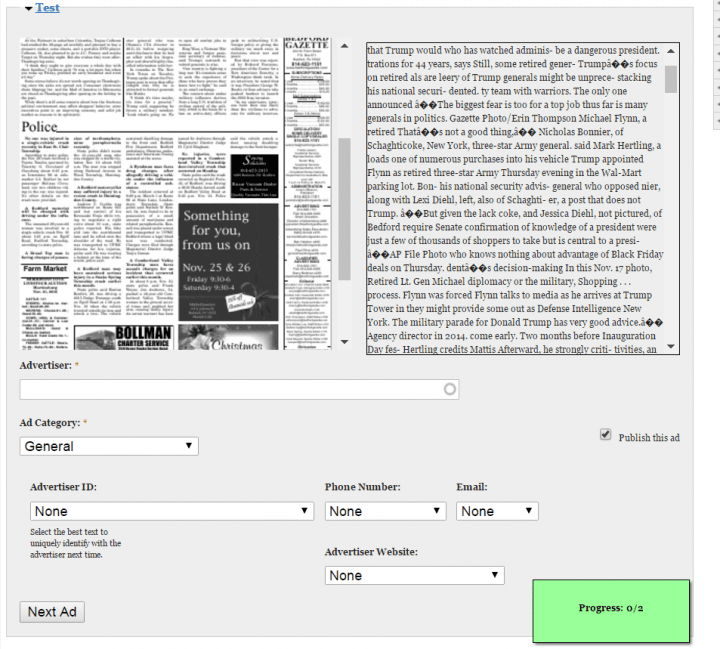 3. The ads will be converted for use on the site after a small wait, and you will be brought to a new ad processing page. Here you need to enter in the information for each ad, the minimum being the business's name and the category it belongs to. If the system can find an existing advertiser for the ad, the information will be entered automatically. It's good practice to look over every ad for accuracy.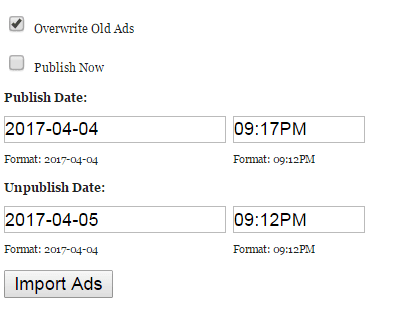 4. There are two final options before publishing the ads. The first checkbox is "overwrite existing ads". This will take down the other dynamic ads on the site before publishing the new ones, essentially replacing them. If you are just adding a single ad or two to the mix, uncheck this option. But generally, if you are putting up a new batch of ads, you will want this checked.
The second option lets you specify when the publishing will actually take place. If you want the ads to go online right now, just leave "Publish Now" checked. If you uncheck publish now, you will need to fill in the time you want the ads to go up, as well as a time for them to take themselves down. Once you're done, just hit "Import Ads" to queue them up for publishing.