Step 1.
Log into you site.
Under the site settings menu, hover over "commerce" and select the "create subscription order" option.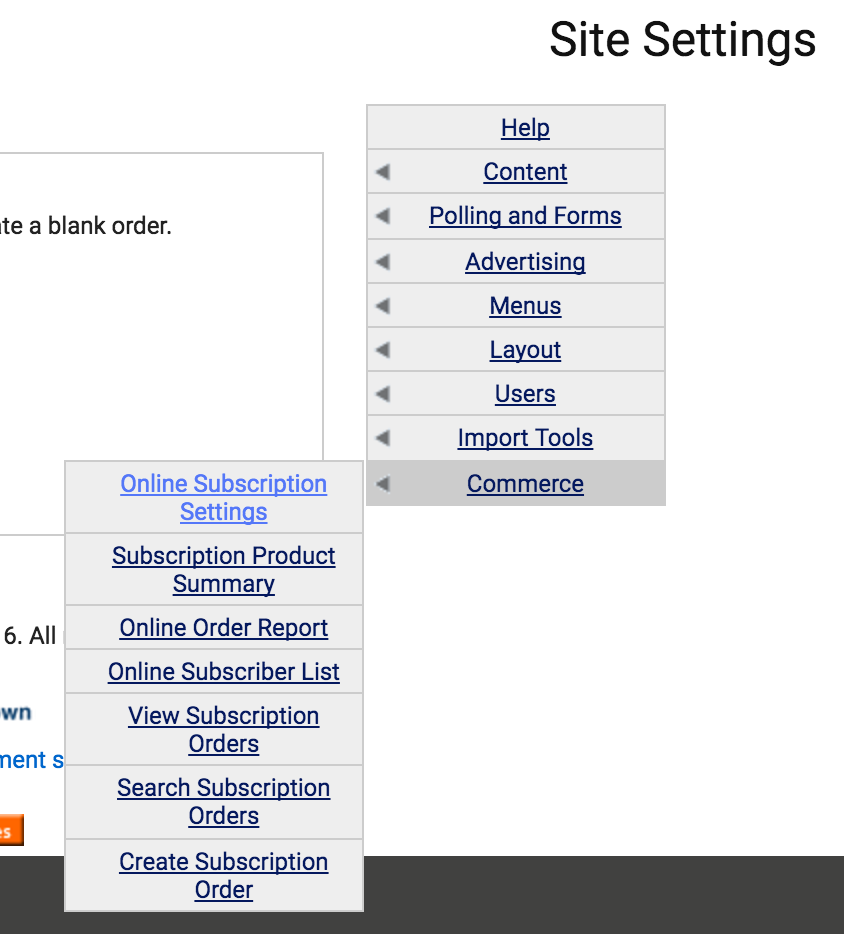 Step 3.
You'll be taken to a new screen where you can enter all the shipping & billing address information for the new order. 
If you did not select the customer or create them in the previous step, you can also do that on this screen.
Also select the payment method.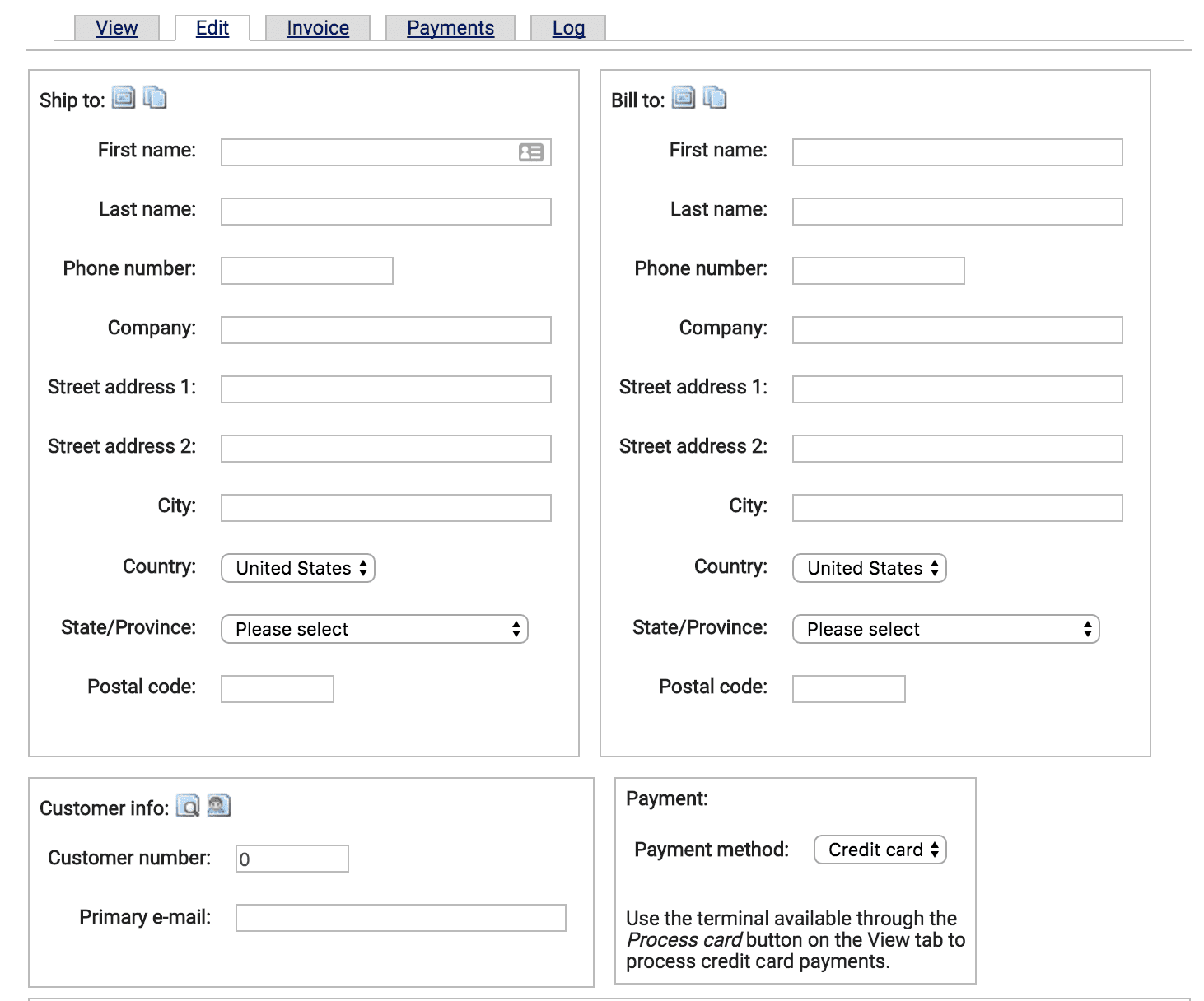 Step 4.
Select "Add Product" and a list of your subscription options will appear.
Choose the correct product & then click "select.
This will add a line item below for the subscription.
Click "submit" to save your order changes.
You can click the "invoice" tab to print or email an invoice out if necessary.