Full-Service Publishing
Click play to LISTEN to the article below
Overview
Our-Hometown's full-service model provides publishers with all the benefits of a digital publication without requiring the time and technical expertise of keeping a website up to date.
Website Updates on Your Schedule
With the Our-Hometown WordPress platform, publishers have the choice between publishing articles to the website themselves or enrolling in our PDF Extraction Service for an additional fee.
PDF Extraction is the simplest way to keep your website up to date. Just send us the same PDF you send to the printer and our staff will handle the rest. No copy-pasting is required by you or your staff.
With extraction, all of the articles and ads you publish for print can automatically be uploaded to your website in a format designed for digital reading.
We recommend taking advantage of the PDF Extraction Service, but publishers can opt out and take over weekly updates at any time to reduce costs.
While it's important to make all of your content accessible online, we also recommend taking steps to ensure that nothing is being given away for free by implementing a paywall subscription system.
At Our-Hometown, we know how much time and effort goes into reporting and publishing the news. The aim of our Full-Service Publishing is to take the pressure off your team while setting your publication up for success in digital publishing.
Paywalls
Paywalls are the best way to make sure your publication is generating revenue from the content you're adding to your website.
Our-Hometown's Full-Service publishing gives you the ability to sell and promote digital subscriptions and implement paywalls across your published articles.
Paywalls can be set to limit all articles, specific articles, or limited by a meter that allows non-subscribers to read a specific number of free articles per month.
Subscription plans are completely customizable and can include multiple levels of access as well as an option to upgrade a print subscription to include digital and vice-versa.
We'll also automate your paywall system so that everything from payment collection to digital distribution is handled directly on the website.
We recommend using Stripe as your payment processor. Once it's linked to your site, all payments will go directly to the bank account you link to Stripe.
Utilizing paywalls is key to creating a sustainable news website and making sure that you and your team are being properly compensated for your reporting.
Social Media Autopost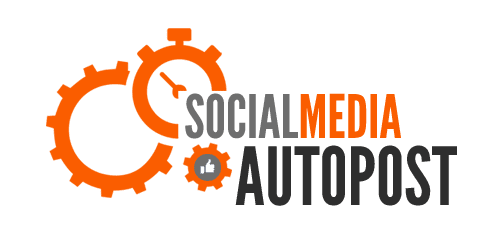 With Social Media Autopost, you can manage all of your publication's social media accounts from the same website you use to publish content.
Posts can be set to automatically generate as stories are published, and then can be automatically posted to social media accounts, or scheduled to post at a later date.
You have complete control over what articles and categories generate social media posts and can change your settings at any time.
Multiple users can be given access to Social Media Autopost to ensure that there is always someone who is able to access your accounts.
After one short setup meeting, Social media Autopost can be fully automated to eliminate the hassle of having to constantly manage your social media output.
OHT Ad Network
The Our-Hometown Ad Network is the cornerstone of our full-service revenue generation plan.
By utilizing an ad network and paywalls along with our automated publishing and Social Media Autopost, you'll ensure that none of your publication's posts are being given away for free.
Our platform gives you complete control over the ads being displayed on your site.
You get to choose how many ads are displayed, where they are placed, and what categories of ads are seen by your readers.
You'll also have the ability to prioritize local advertisers, ensuring that your ads are focused on serving your readership and business model.
Any issues with advertising content or placement can easily be reported to us and modified without any extra effort from you and your team.
The Our-Hometown Ad Network is offered free of charge, with 10% of ad revenue being applied towards service and maintenance.
Ad Network Revenue will be applied to your website hosting bill, reducing your monthly payments. If ad revenue exceeds your monthly charges, you will receive the remainder as a payment directly from Our-Hometown.