Feature Survey: Prepaid Article Paywall Model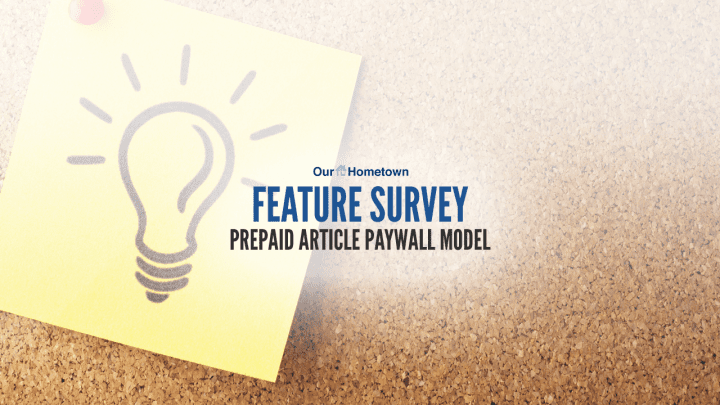 Click play to LISTEN to the article below
At Our-Hometown, Inc., we're committed to developing new and unique features that help drive digital newspaper subscriptions and generate extra revenue for the publishers using our platform. Part of that process includes soliciting feedback and suggestions from our customers.
Grant Hamilton of Neighbor-to-Neighbor News, Inc. recently pitched the idea of a PrePaid Article Paywall Model, and we're very interested in hearing what other publishers think.
Put simply, this model would allow readers to purchase a preset number of articles to read. For example, a reader could buy a "10 Article Plan" that allows them to read ten articles on the website. Once they've read ten articles, they would need to purchase another plan before they're able to view any new content.
Take a listen to the clip below from a recent Industry Interview where Grant explains his vision for this feature:
If you'd be interested in the feature outlined above, or have any additional suggestions to build upon it, please fill out our Feature Survey below and let us know your thoughts!
---