Our Hometown Platform Features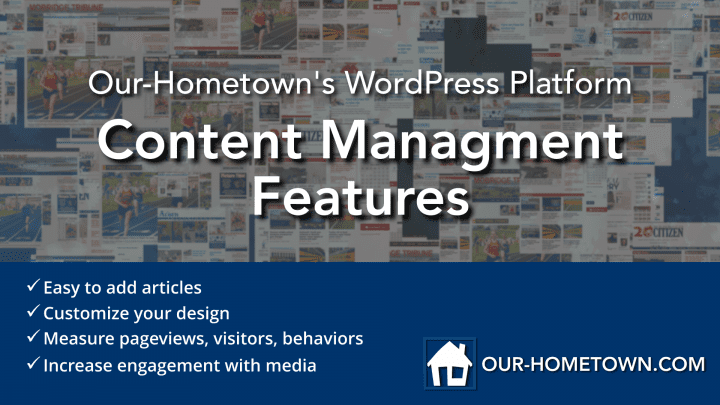 Click play to LISTEN to the article below
Overview
✓
WordPress Customized for Local News Publishers
✓
Generate Revenue, Engage with Readers, and Increase Efficiency with Our Hometown's Digital & PrePress Content Management System
✓
First class customer support for the world's most popular Content Management System
✓
Features to Fit Your Needs & Budget
---
Easy to add articles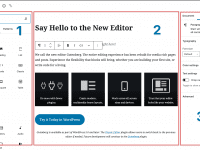 The WordPress Block Editor is a revision of the WordPress word processor that aims to streamline the publishing process and simplify the act of adding content to your website. In this guide, We'll walk you through the features of the Block Editor including Blocks, Formatting, and Publishing.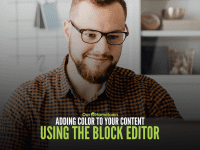 One way this technique could be used is to separate a Pull Quote from the rest of your article by formatting the block with some accents or a background color.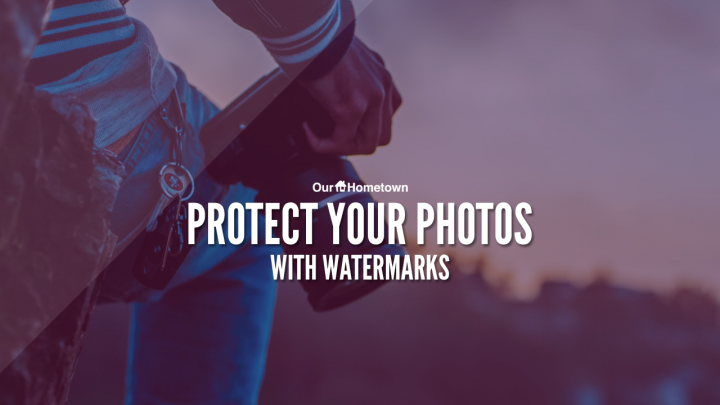 Our-Hometown's WordPress Publishing Platform includes a Watermark plugin that allows you to easily apply an overlay of your logo to any photos uploaded to your website, protecting them from unauthorized re-use.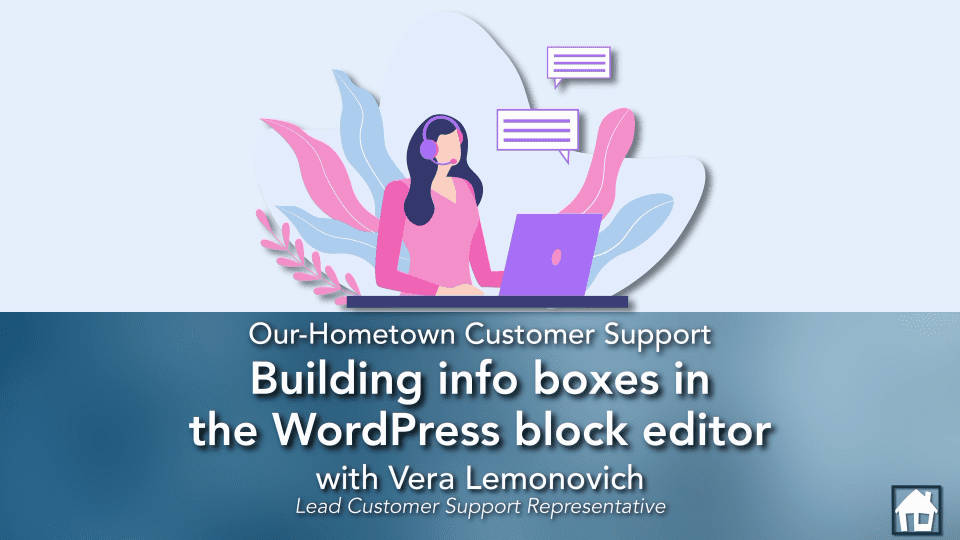 In this support session, Our-Hometown's lead CSR Vera Lemonovich walks Emily Sachar of the Red Hook Daily Catch through building an info box as a sidebar within an article using the WordPress Block Editor. Topics covered include using the Columns block, adding colors, and article layout.
Customize your design
One of the largest benefits to building a website on Our-Hometown's WordPress Platform is the impressive level of customization available, primarily via the Customize Tool. The Customize Tool is designed in such a way that anyone with limited technical know-how can change site colors and fonts, re-arrange a vast variety widgets & ads, and apply custom CSS to update an ever-evolving vision of your website.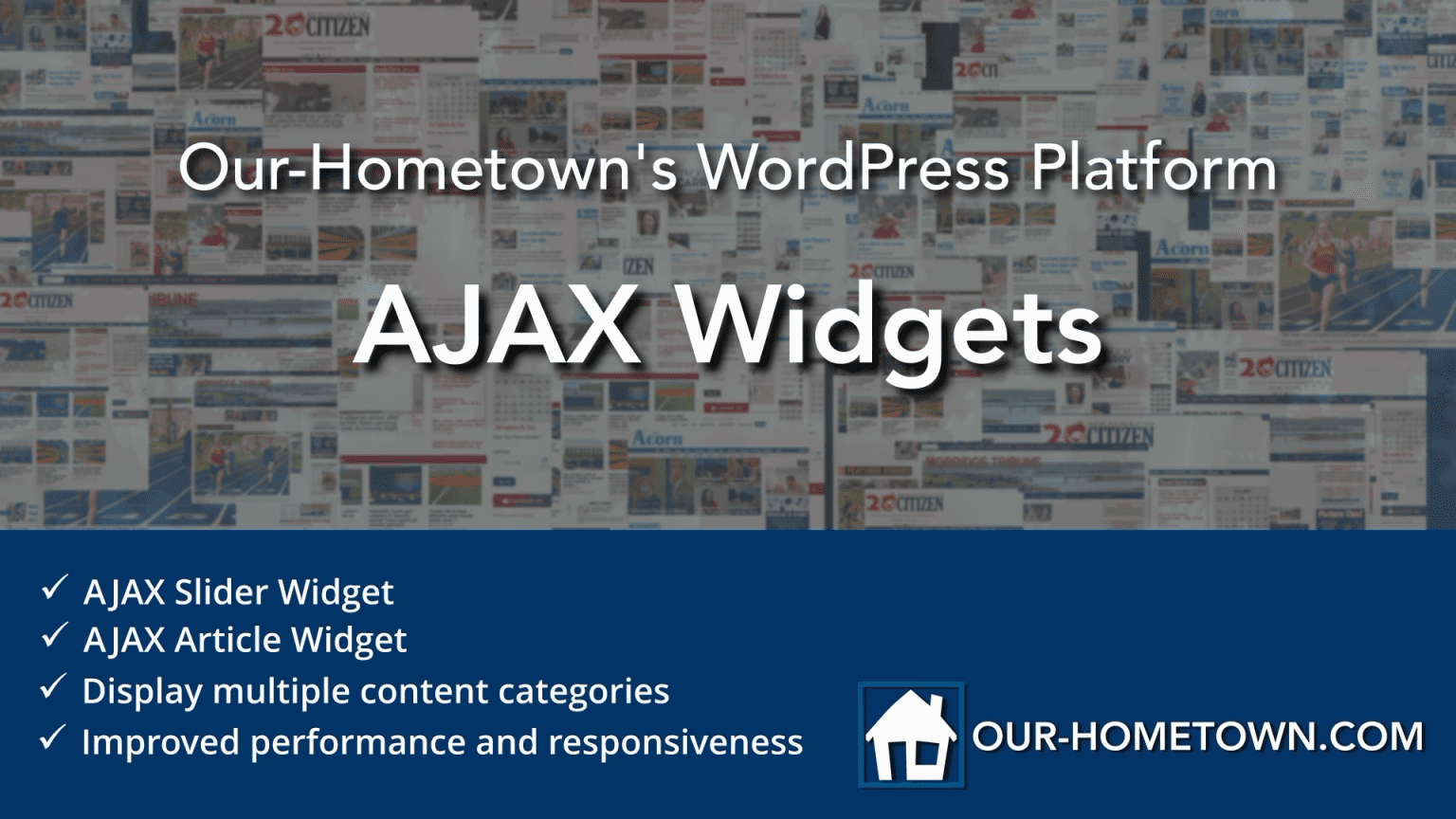 These new widgets are essentially updated versions of the existing Articles and Slider Widgets, but with some important new features — including the ability to include more than one category inside of a widget! The new widgets also utilize AJAX (Asynchronous JavaScript And XML) to improve performance and responsiveness.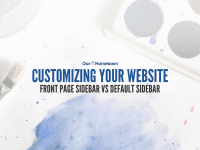 This functionality just gives you the freedom to display content differently on the homepage than you do on the internal pages. There are many reasons a customer may want to do this:
Display Latest Edition and Special Section PDFs on the homepage sidebar, but not internal pages.
Display an Article Widget on the homepage sidebar, but not on internal pages.
Display an important Advertisement or Button on the front page sidebar, but not on internal pages.
Display a Podcast Player, Video, or other media on the homepage, but not on internal pages.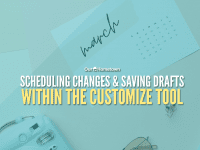 Scheduling Changes in the Customize tool is another useful feature that ties into the Draft functionality. Much like Articles, PDFs, and other post types on our platform, you can schedule your drafted changes in the Customize tool to Publish at a certain time in the future.
As an example, let's say you're updating your site with a brand new spring-themed logo and color scheme. Rather than staying up late to publish the new logo and colors at midnight on March 20th (the first day of Spring), you can save these changes as a Draft and then Schedule them to publish automatically at the desired time.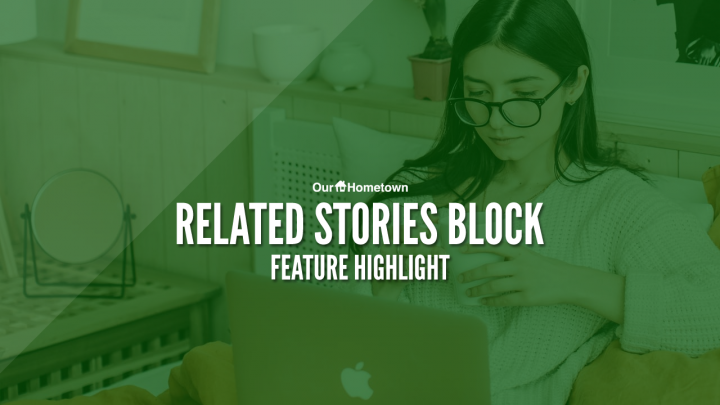 The Related Stories block appears at the bottom of articles on Our-Hometown's WordPress Platform and is a useful tool for transitioning readers from one article to another. If a visitor has clicked a link to read an article on your site, there's a good chance that they're interested in the topic that the article is about.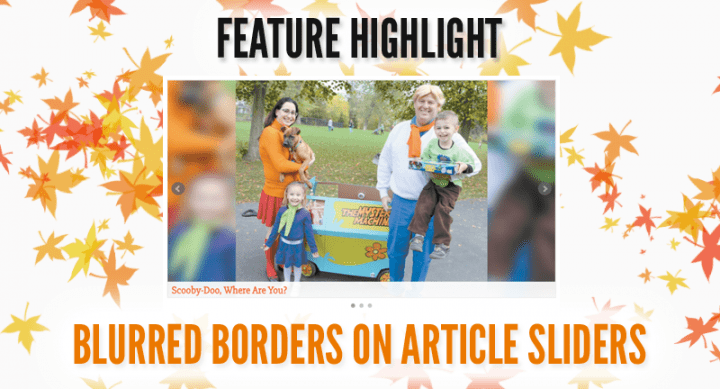 With the Blurred Border option enabled, the slider will display the entire photo regardless of the height/width ratio, and will use an enlarged, blurred version of the image in the borders to create a more aesthetically pleasing effect in situations where a perfect image is not available.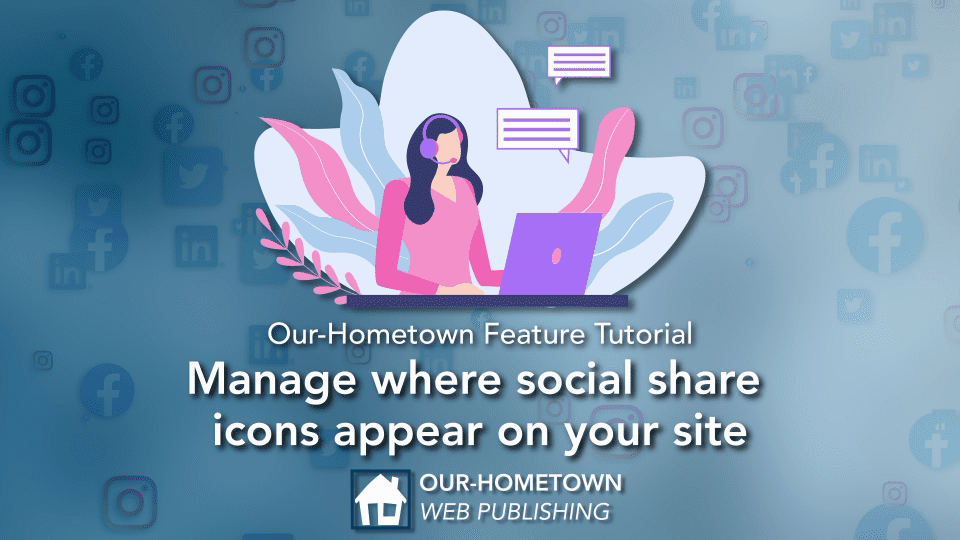 Social media icons can display across all of your website content allowing visitors to share stories or posts they engage with to their favorite social network or via email links. However you may not want this feature available on some content. This video provides a brief walkthrough on how to manage where these icons appear via your admin dashboard.
Measure pageviews, visitors, and other metrics
Our-Hometown offers publishers a comprehensive suite of stats tracking options through the Matomo platform.
With access to all of this data, Matomo gives you the ability to ensure that everything you publish is serving your readership's interests and needs.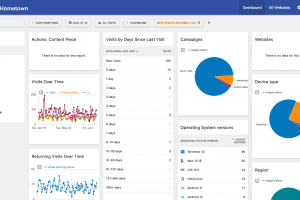 By tracking the most basic of factors relating to your website, you can use real-world data to confirm what works and what doesn't, spot any unpredictable results (such as those caused by broken links or software updates) and demonstrate to advertisers the value of placing an ad with your digital publication.
Multimedia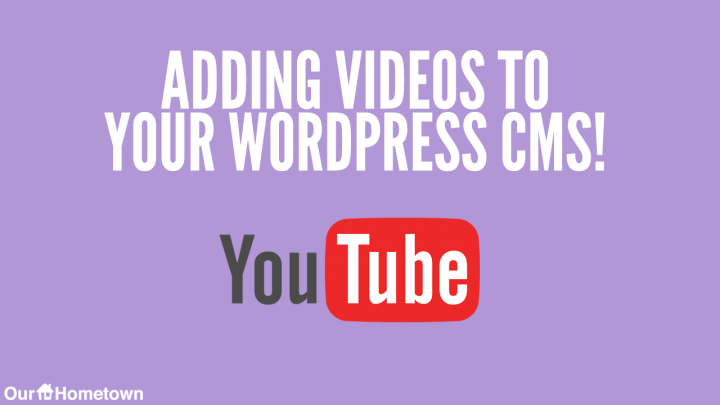 Part of enhancing your digital presence is to include multiple types of media beyond just text and photos. Incorporating videos into your website is a great first step, as online readers will enjoy the visual content while creators or advertisers can capitalize on the added exposure. When done effectively, you can make videos an integral part of your marketing strategy.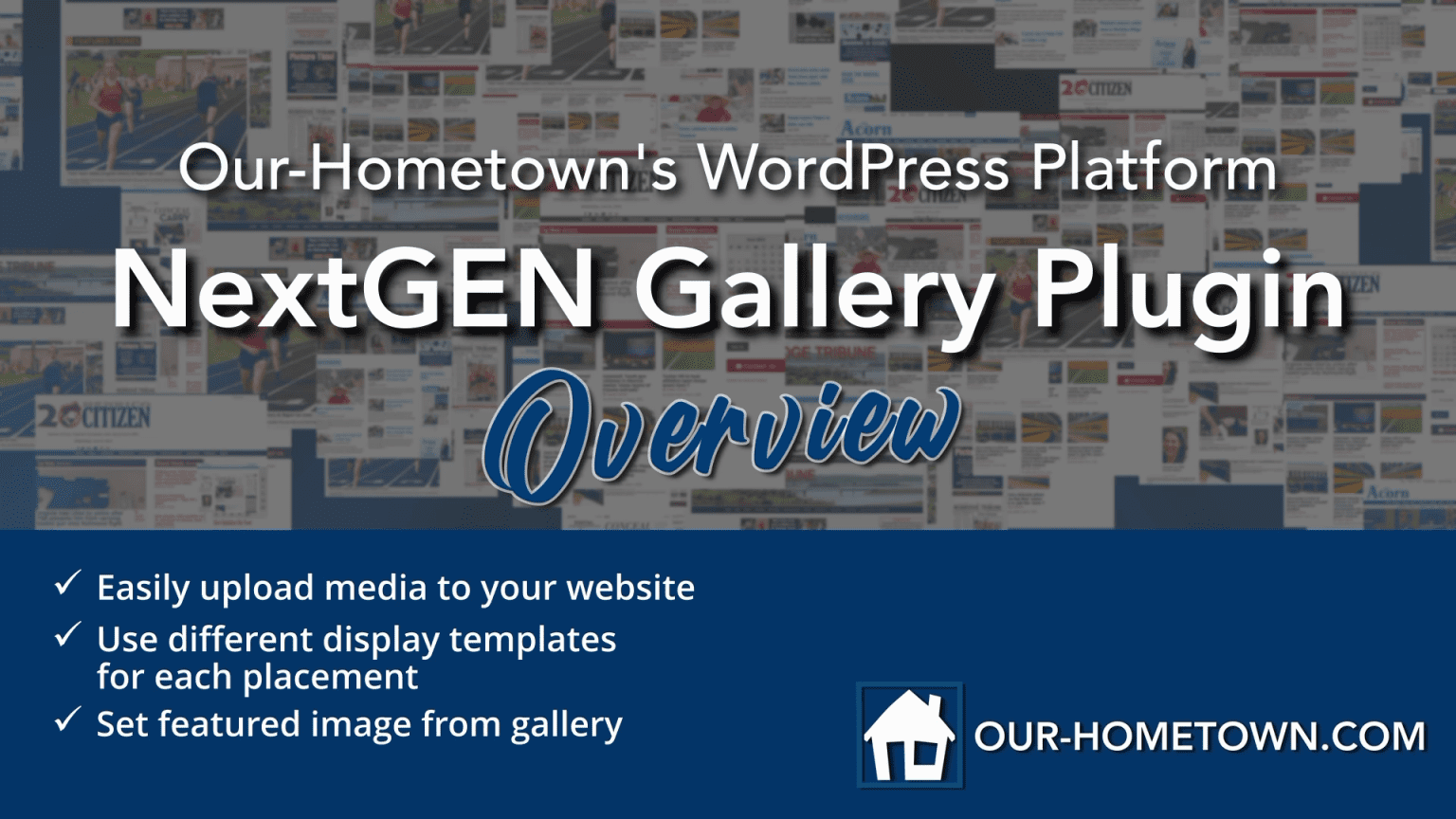 Our-Hometown is pleased to announce that we've added a new, more robust photo gallery plugin to our suite of tools available to customers: NextGEN Gallery!
The NextGEN Gallery plugin allows users to upload a collection of photos in the back end of the website and organize them into a gallery, much like our previously-supported photo gallery plugin, MaxGalleria. The big advantage to NextGEN Gallery, aside from the general ease of use, is the ability to display the same gallery of photos in multiple locations and in different layouts each time.
Our-Hometown President & CEO Matt Larson introduces the audience to a few different ways that Video Media Content can be used on a website, and demonstrated how you can produce a single piece of media content and re-use it for many different purposes and on many different platforms to get the most bang for your buck.
This presentation highlights the importance of being able to use a single piece of media to create multiple different pieces of content for your audience. One way to apply this strategy is to take a video interview conducted over video conferencing software such as Zoom or GoToMeeting and re-purpose it into several different forms of multimedia for your readers to enjoy.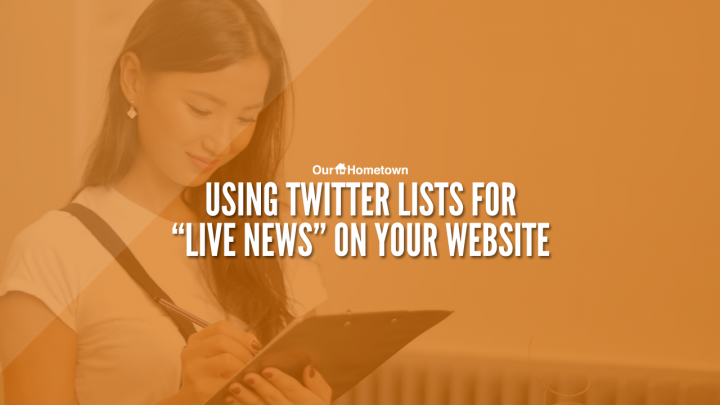 Twitter Publish lets you paste in a URL to any Profile, List, Hashtag, or Tweet and quickly generate a piece of code you can use to embed the resulting tweets into your website. Many customers use this tool to embed their own Twitter feeds on their website, but it can be equally effective to embed a List of other Twitter feeds.