E-Edition Reader
Click play to LISTEN to the article below
All Our-Hometown websites have the option of offering a print replica or e-edition of your newspaper, providing a bridge for those readers who prefer a traditional page-based experience, while also introducing them to additional features only available on our digital platform.
The E-Edition Reader provides the convenience of a traditional page layout, with the ease of natural scrolling and multiple zoom levels for any screen.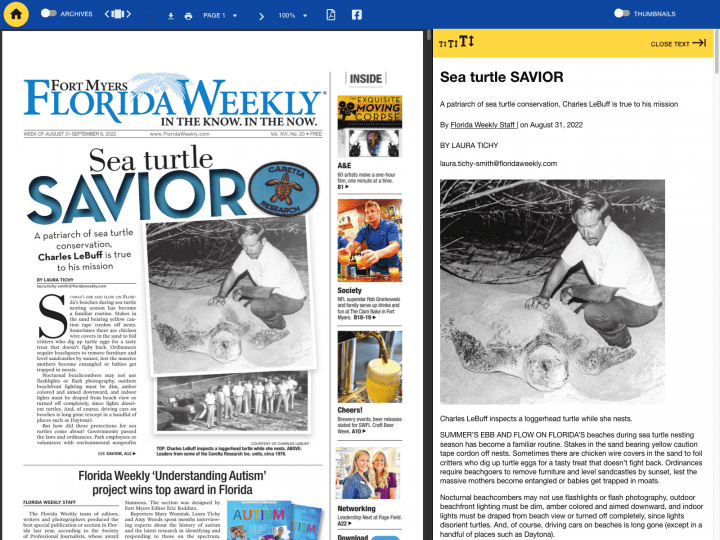 The toolbar at the top of the reader provides navigation, zoom, and sharing options, plus toggles to access the two sidebars.
Thumbnails populate the right sidebar allowing for easy navigation of the entire edition, and archives for past e-editions can be found in the left sidebar.
During our PDF to HTML extraction process, each article, photo, story element, plus print ads, are all tagged and synchronized in order to create a fully interactive e-edition experience.
These tagged elements in the reader are linked to their digital counterparts, providing the benefits of a dynamic website alongside the original page layout of your design team.
E-Editions should be integrated into your subscription plans appropriate to your audience, be that open access to the reader, but not to articles, or having all content behind a paywall.