Adding Videos to WordPress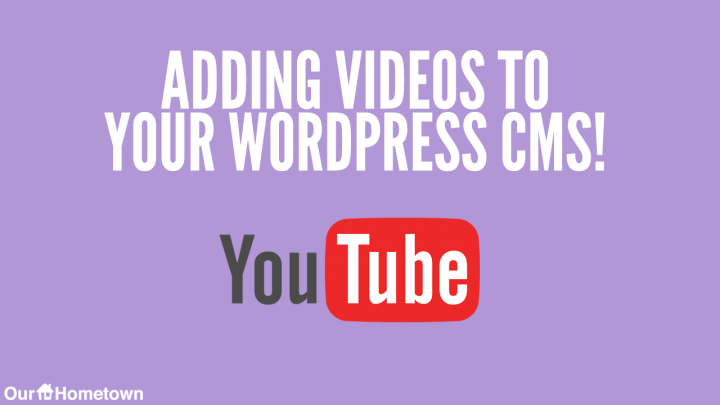 The trend of print publications prioritizing their digital platforms is no longer a "trend," but instead the reality that we live in. Part of enhancing your digital presence is to include multiple types of media beyond just text and photos. Incorporating videos into your website is a great first step, as online readers will enjoy the visual content while creators or advertisers can capitalize on the added exposure. When done effectively, you can make videos an integral part of your marketing strategy.
Adding videos to your website is extremely easy, whether it is your own content or content you are sharing from another creator. There are three ways to add videos to your website:
Paste in the URL – Although you will not be able to upload videos directly to our servers, WordPress has built-in support for YouTube videos – meaning anytime you post the URL to a video on you YouTube, WordPress will automatically convert that URL into a live video player, essentially embedding the video into your article or page.
Video Widget – Using the Customize Tool, navigate to the desired Widget area and add a new widget. From the widget selection list, choose the Video widget. From within this widget, click "Add Video" and choose "From URL", then paste in the URL from YouTube.
Embedded Video – If you need to embed a video that is not from YouTube, this is usually possible as long as the video host offers an embed code. This can usually be obtained if there is a "Share" button underneath the video. This embed code can be pasted into the HTML tab of an article to display the video. However, we strongly recommend that you host your videos on YouTube for the smoothest integration.
If you're producing your own video content, this can be a great way to attract advertisers and new readers. You may want to consider creating a Videos category and adding each article with a video to this category, so readers can quickly access your video content in one place.
Keep an eye out for a future article where we will cover incorporating VAST or VPAID ads into your videos!