Virtual Conference Replay: Getting Started in Video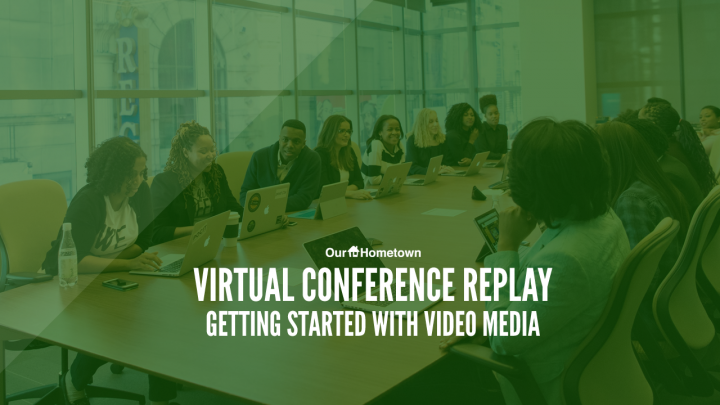 Click play to LISTEN to the article below
Our-Hometown President & CEO Matt Larson hosted another live Virtual Conference this past Friday, this time focusing on incorporating video content into your digital product. Matt introduced the audience to a few different ways that Video Media Content can be used on a website, and demonstrated how you can produce a single piece of media content and re-use it for many different purposes and on many different platforms to get the most bang for your buck.
If you were unable to attend Friday's Virtual Conference, don't worry — we've got you covered! Check out the full length replay below to see what Matt has to say about Getting Started with Video on Our-Hometown's WordPress Publishing Platform.
Be sure to check out our Virtual Conferences page frequently to register for any upcoming conferences we have scheduled, or to view archived replays of a conference you may have missed in the past. Matt will be hosting a session on Getting Started with Audio on Thursday, October 29th, so be sure to register early to reserve a seat!