Industry Interview with Grant Hamilton of Neighbor-to-Neighbor News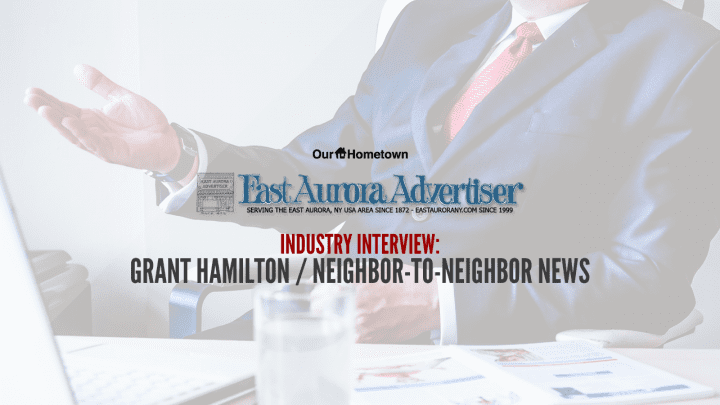 Click play to LISTEN to the article below
Our-Hometown President & CEO Matthew Larson recently had the opportunity to chat with Neighbor-to-Neighbor News publisher Grant Hamilton about their experience with Our-Hometown's WordPress Publishing Platform over the past several years.
Neighbor-to-Neighbor News, Inc. is a group of newspapers in Western New York that includes the East Aurora Advertiser & Elma Review, Arcade Herald, Warsaw's Country Courier, and The Springville Journal. They joined Our-Hometown's "Neighborhood of Publishers" in 2018 and haven't looked back!
In Part 1 of the interview below, listen in as Matthew and Grant discuss the process of transitioning to our service, the experience working with our production & support teams, and Our-Hometown's continued commitment to improving and enhancing our platform with cutting edge features and technologies.
You can also listen to Part 1 of this interview on our podcast: Click Here!
Thanks again to Grant for taking the time to chat with our team!