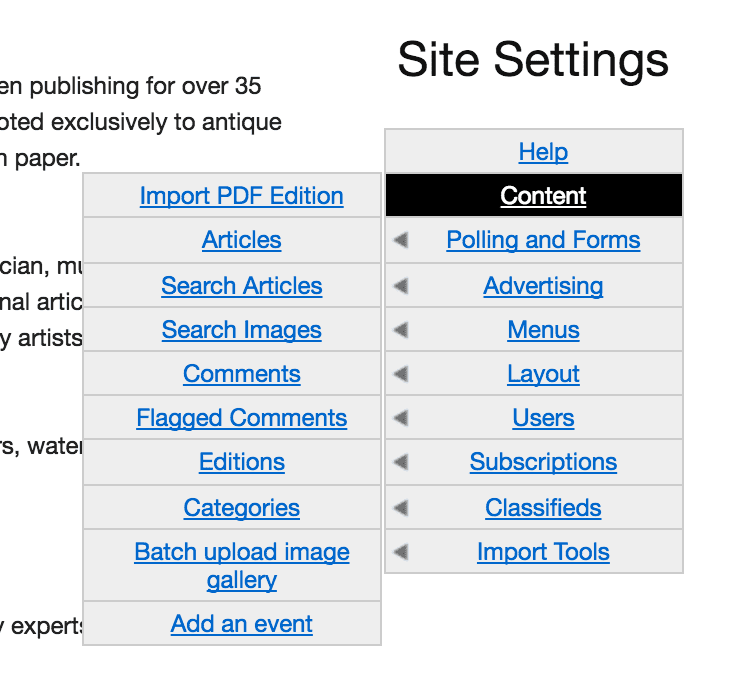 Step 1.
While you can upload your PDFs via FTP access, you can also use your website.  
First, log in to your site.
In the site settings menu, under content, you should see a button that says "Import PDF Edition"
If you do not see this button, you may need to have it added. Email ops@our-hometown.com to get it added to your site.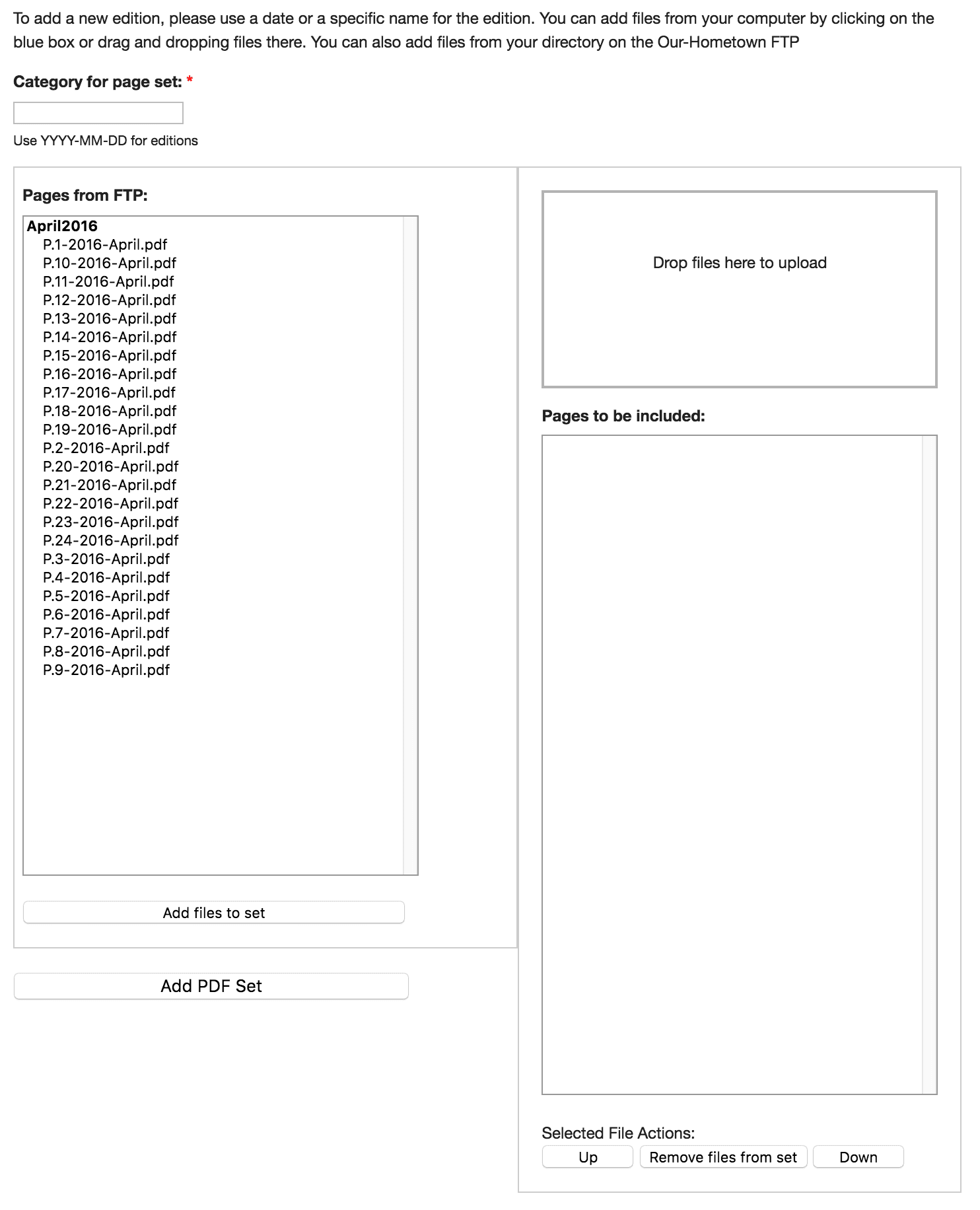 Step 2.
Set your edition date in the format of:  YYYY-MM-DD. 
Make sure to include a ZERO for any months or days that are not double digit.
Step 3.
Now you need to upload your files into the system. 
If you've uploaded them via FTP already, you'll see them in the "Pages from FTP" box. 
If you don't want to use FTP,  you can drag & drop them to the box where it says "Drop files here to upload"
You can also click "drop files" to open up a file box to select what files you'd like to upload. 
These files will be added to the "Pages to be included" box.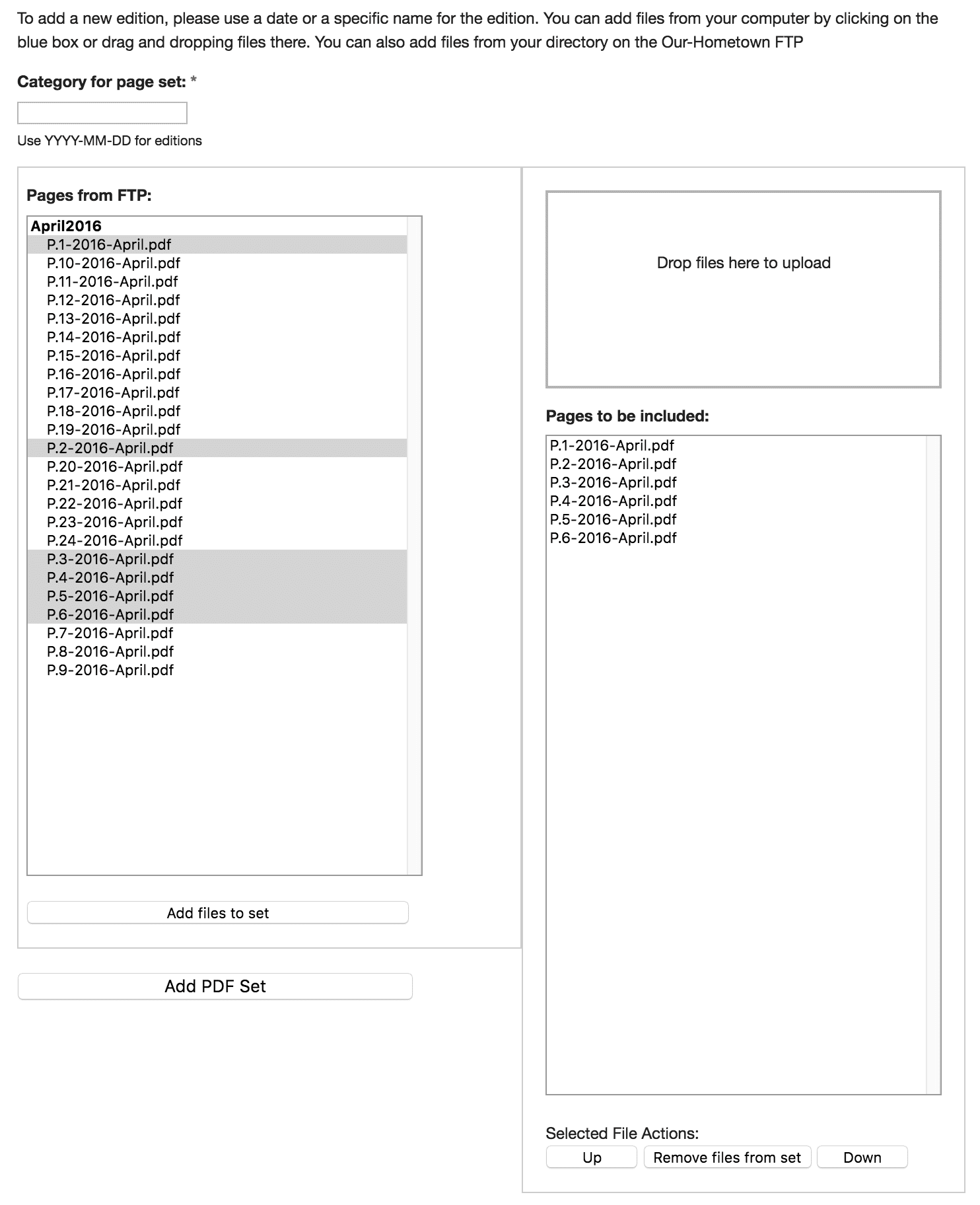 Step 4.
If you need to add any additional files from FTP, select them and click "Add to Files to PDF Set"
Step 5.
If you need to, reorganize your files so they are in the correct order, using the "up" & "down" buttons or the "remove" button to remove any files you don't want as part of your edition.
Whatever file you have at the top of the list will be the image set as the archive thumbnail ( the image people see when they are browsing the archives).
Step 6.
Click "Add PDF Set" to publish your latest e-Edition.
e-Editions are organized by date, with the most recent date showing first.