Automated Podcasting with Audio Articles – NNA Webinar Recap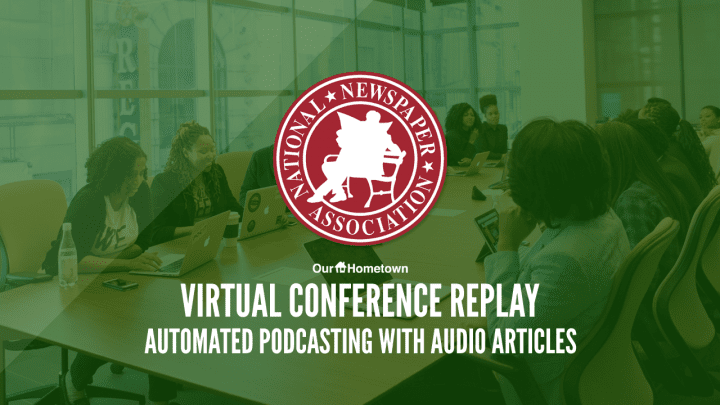 Click play to LISTEN to the article below
Our-Hometown President & CEO Matthew Larson gave live a presentation on our brand new Audio Articles Podcast feature to members of the National Newspaper Association during a webinar hosted by the NNA last week.
During the presentation, Matthew demonstrated how Audio Articles uses text-to-speech transcription software to automatically convert written articles into audio files that are read aloud by an automated narrator when readers visit the page.
Audio Articles Podcasts takes this a step further by taking those automated audio files and sending them to a customer's BuzzSprout account, where they are published and distributed as episodes of their podcast.
You can watch Matt's entire presentation in the video embedded below, or click here to read the article from NNA.org!