Damian Radcliffe to join Our-Hometown for a live interview this Thursday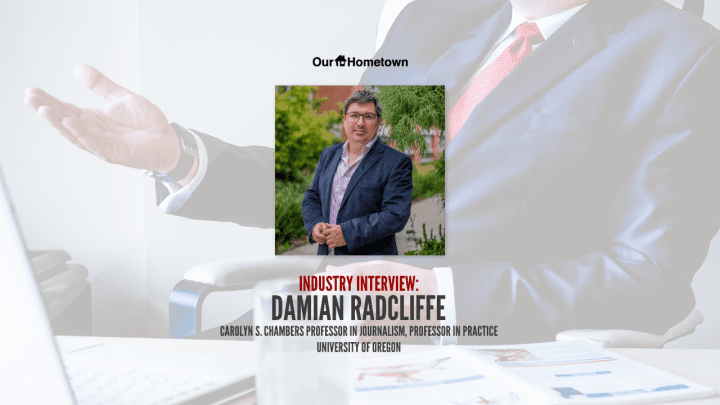 Click play to LISTEN to the article below
Our-Hometown is thrilled to announce that Damian Radcliffe, the Carolyn S. Chambers Professor in Journalism and a Professor of Practice at the University of Oregon will be joining us for a LIVE interview this Thursday, January 13th, at 1PM eastern time.
Radcliffe's work and research has been referenced frequently by our friends at Today in News Tech, and we're excited for the opportunity to sit down with him and discuss some of these topics in more depth.
Best of all, you're invited to attend! This live interview will be broadcast over Zoom and publishers interested in attending will be e-mailed a link to join the conference, where they can listen in to the discussion. There may even be an opportunity for the audience to ask a question or two!
Please fill out the short form below to register for this live interview event. You will receive an e-mail invite containing a link to join the event on Thursday afternoon.
---