Feature Update: Standard vs Contextual Search Results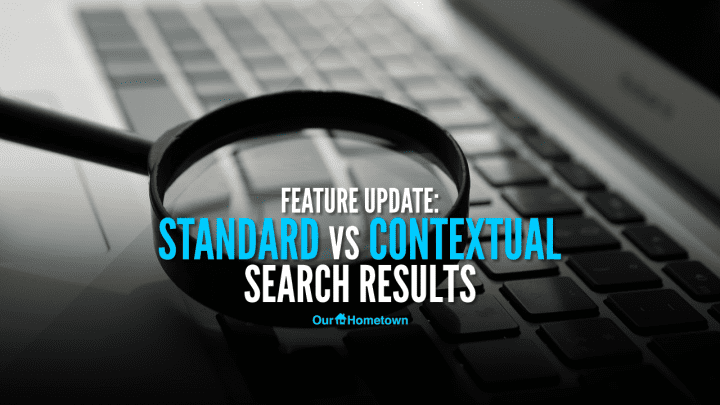 Click play to LISTEN to the article below
Our engineers have recently released an update that gives publishers more control over how your website's Search Results are displayed, allowing you to toggle between "Standard" or "Contextual" search results.
So what are Standard and Contextual search results?
By default, our websites utilize Contextual Search Results. This means that when a visitor enters a term in the search box, the search results are displayed in a way that highlights the search term in the context that it is used in the article.
For example, if you search for the term "large brown dog", your search results will display a list articles with the highest relevancy to the search term. However, the excerpt preview of each article will highlight where your search term appears within that article. In this case, an article excerpt might read something like: "… attacked by a large brown dog while jogging…"
Notice that the excerpt does not simply include the first paragraph or several sentences to the article. In fact, the excerpt may not even include a full sentence at all when using Contextual Search Results. This is because the intent is to show how the search term is relevant to each search result.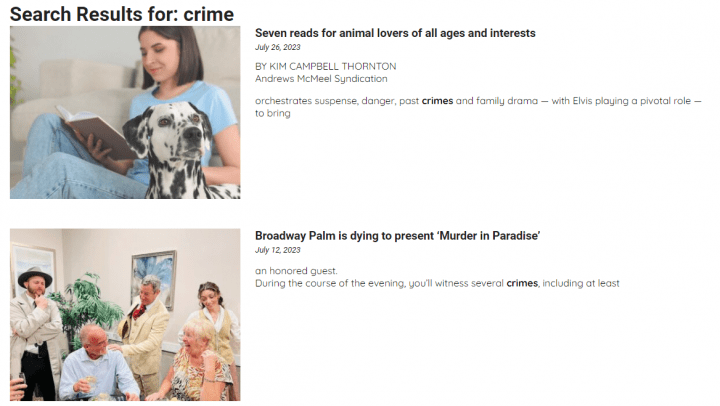 However, Contextual Search Results are not everyone's cup of tea, and we've had some requests over the years to alter the way the search results are displayed to a more traditional appearance. Our engineers were happy to accommodate this request by adding the option to revert to Standard Search Results.
Standard Search Results will still return the most relevant results to your search term, but search results will contain the actual article excerpt rather than a truncated version that highlights the search term.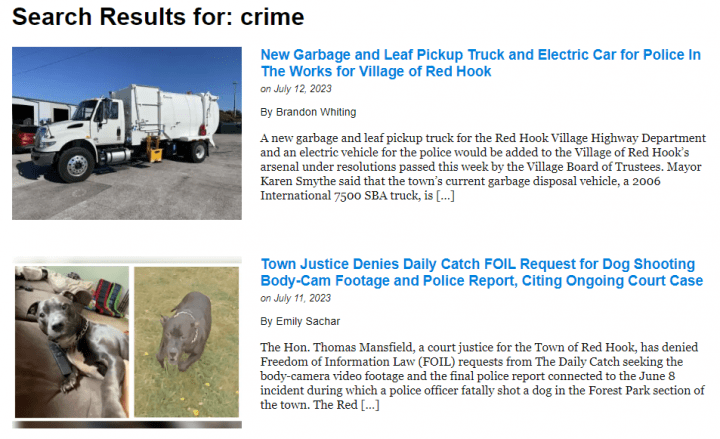 Using Standard Search Results, it is possible that your search term may not appear in an article's excerpt at all, because the excerpt generally only includes the first several sentences to an article.
You can toggle your search results between Standard and Contextual as needed — just send a support request to ops@our-hometown.com to make the change!