Our Hometown, Inc. Attends National Newspaper Association's 2017 Trade Show & Convention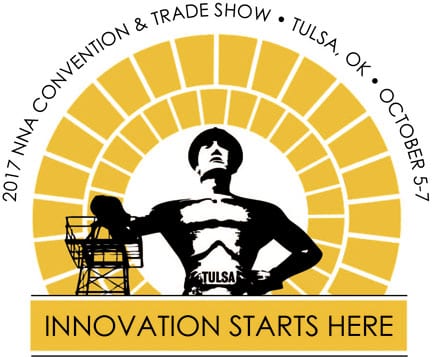 Our Hometown, Inc. is attending the National Newspaper Association's 131st Annual Convention and Trade Show, held at the Hyatt Regency Tulsa. This year's convention will address pressing business objectives of community newspaper owners, publishers and senior staff with educational sessions and peer sharing activities.
Registration to the convention includes four general sessions, five sets of round table discussion sessions, an exhibit hall with more than 30 exhibitors and tickets to a welcome reception, two breakfasts, two lunches and one dinner with entertainment.
Vice President of Sales & Marketing, Matt Larson, will be giving live demonstrations of Our Hometown's new WordPress-powered newspaper platform, which includes full service, self-service & digital prepress use options, multi-site article publishing, email to post article submission feature, Apple & Android apps, and their intuitive, easy-to-customize site builder.
Our Hometown's digital prepress feature is a new release, which allows papers to put all content into their website and then export an entire edition, section, or even individual or selected articles, for layout in Adobe InDesign for print editions.  This affordable digital prepress option allows publications to save time and money getting content into multiple channels quickly and easily.
"Article to Post" allows publications to limit site access and minimize required training but still allow reporters and contributors to submit draft content to the website for editorial review, by sending an email to a designated address.  This minimizes time spent collecting, copying and pasting articles into a content management system, leaving more time for review. Articles can then be scheduled for online publication or used in the prepress system.
Stop by Booth #4 at the NNA Tradeshow to see a demo or ask questions or email Matt Larson at mcl@our-hometown.com.