Sept. 22-24, 2016: Visit the Our Hometown Booth at the NNA Convention in Franklin, TN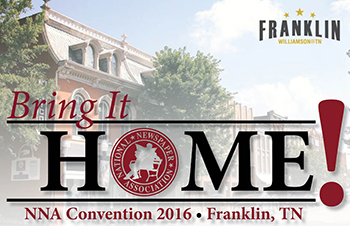 Our Hometown, Inc. will be attending the National Newspaper Association's Annual Convention & Trade Show, September 22-24, 2016 in Franklin, TN.
Stop by our booth to see the newest products from Our Hometown, including responsive, interactive eEditions, our new WordPress-powered publishing platform, & reverse (multi-channel) publishing.
Meet CEO Paul Kozma & VP of Sales & Marketing, Matt Larson as they give live demos of our newest products & talk about the future direction of Our Hometown, one of the most affordable & user-friendly print & digital newspaper & publication platforms.
To learn more about the convention, visit the NNA's website.