What isn't Facebook telling Publishers about Instant Articles?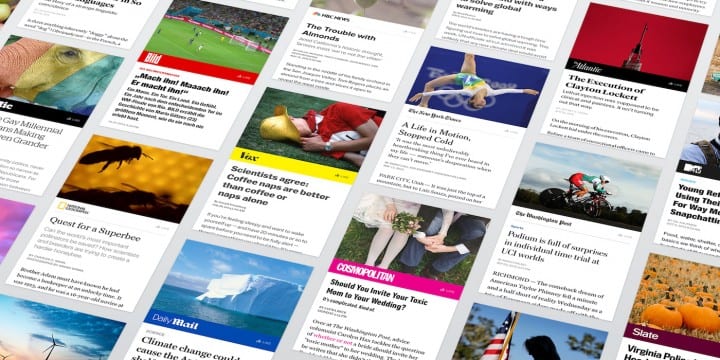 Facebook likes to talk about all the money publishers can make on their Instant Articles platform – just look at the information provided in the following infographic:
20% more clicks than mobile web articles
70% less likely to abandon the article due to page load speeds
30% more shares than a mobile web article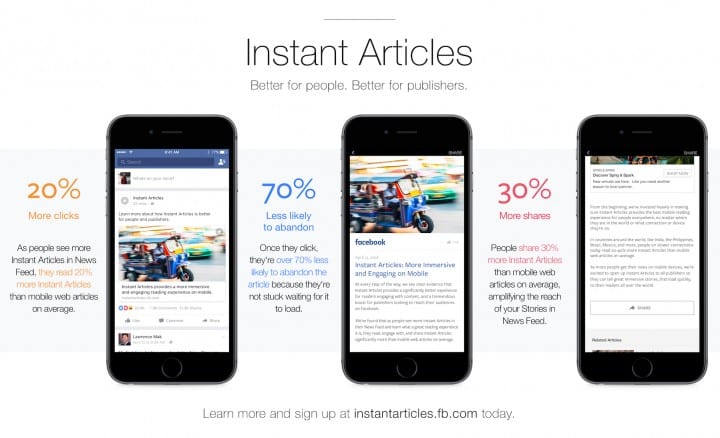 Seems too good to be true, right?   What Facebook doesn't come right out & say is that publishers, especially smaller publishers, without an active Facebook page will make very little revenue, almost nothing, if they upload their articles to the Facebook Instant Articles feature and do nothing else.
This is exactly what happened to our publishers when we ran our first Facebook Instant Articles test. They made maybe $2 in a month and we posted a lot of articles via an integrated feed.
Facebook's documentation does not tell you how much money can be made or what has to be done to improve performance when the initial payout is low.  Instead, they insinuate if you spend a lot of time adding articles to their platform, the rewards will be high because of how people read & share on mobile.
Facebook pays out a percentage of their advertising revenue when your uploaded stories are read by other users on their mobile app. But Facebook does not actually promote publishers' articles. In reality, getting readers to the articles is your job.
Without an actively maintained Facebook page, Facebook Instant Article revenues are only generated when a Facebook user takes the time to link to stories on the publisher's website in a posting.
These numbers are usually very low, as we experienced when we implemented Facebook Instant Articles on two weekly newspaper publishers' websites.
However, if a publisher makes it easy for Facebook users to share stories, revenue can be much larger.
Our new WordPress platform now makes it easy for publishers to maintain an active Facebook page with the ability to automate article posts to Facebook.
There are other factors involved in how successful your Instant Articles can be, such as how many followers a page has and how interesting & shareable the articles posted are.
You have to take the time to promote your Facebook page to your readers & make sure you are creating relevant, shareable content. Our Hometown can help take the hassle out of manually maintaining a Facebook page, so you can focus on creating interesting content that people want to read and share online.