Apply for a free print design consultation with Kevin Slimp!
October 25, 2022

/

Audience, Content, Design, General, Industry News, Latest from Our Hometown, Media, News, Newsletter, Office Hours, Office Hours Announcements, Revenue, Websites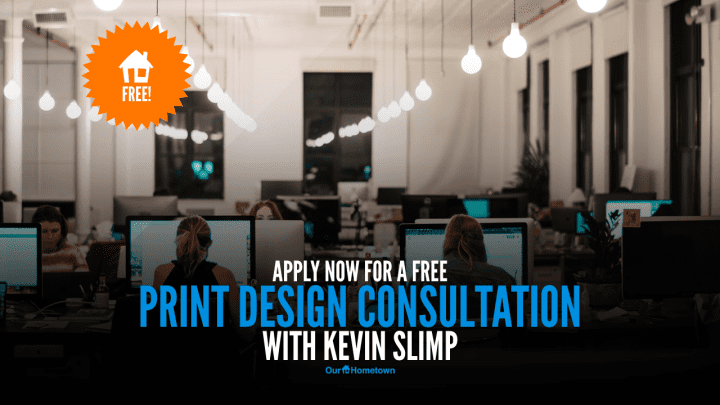 Click play to LISTEN to the article below
Our-Hometown is excited to announce that our friend, partner and frequent guest-contributor Mr. Kevin Slimp has agreed to offer our publishers the opportunity to meet with him for a FREE consultation on ways to improve their newspaper product!
Kevin is well-known in the newspaper industry for his wide array of expertise across various stages of the newspaper production process — everything from writing effective headlines and designing effective advertisements to developing an attractive theme and laying out the final product. He leads webinar sessions every month teaching both basic and advanced design concepts in software like Adobe Photoshop and InDesign that are used to produce content.
Needless to say, a one-on-one consultation with Kevin Slimp could be invaluable for your newspaper — and Our-Hometown customers now have this resource for free!
If you're interested in scheduling a free consultation with Kevin Slimp to talk about your newspaper's print design, please fill out the form below with your information and indicate what days/times would work best for you.
Please note that you will be required to upload & attach a .PDF of one of your newspaper's recent editions for Kevin to review ahead of time.
We have more exciting things in the works with Kevin, so keep an eye out for more announcements in the coming weeks!
---