Stripe Update for Gravity Forms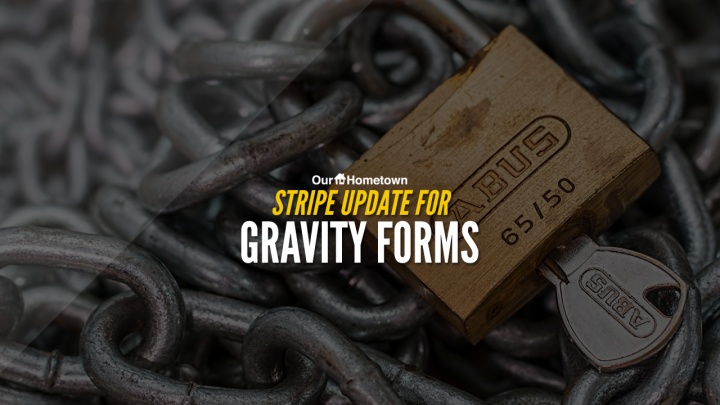 Click play to LISTEN to the article below
A recent update for the GravityForms plugin that comes included with Our-Hometown's WordPress Publishing Platform has introduced a more secure way of connecting and communicating with the online payment gateway, Stripe.
As a result, customers who utilize the Stripe payment gateway for things like Classified orders, Donation forms, and any other paid submission form will see a message on the dashboard reading: "You are currently logged in to Stripe using a deprecated authentication method. Re-authenticate your Stripe account."

However, do not be alarmed!
1.) Your paid submission forms will continue to work as usual until the old, now-deprecated authentication method is eliminated entirely; so we have a little bit of time.
2.) Our-Hometown will do all of the work to re-authenticate your account for you!
The majority of our customers who use Stripe have already invited us to join their account as an Administrator Team Member, meaning we already have all the access we need to re-authenticate those Stripe accounts. However, if you have not yet invited us to join your Stripe team, or you are unsure, you can login to your Stripe account and navigate to the Settings -> Team Members page to see if we are listed.
We will need to be listed as an Administrator Team Member in order to update your GravityForms plugin to use the new secure payment connection. Please follow these instructions to invite ops@our-hometown.com to join your account as an Administrator Team Member on Stripe!
Stripe is the most popular payment gateway used on our platform, and the one we recommend to new customers who aren't already enrolled with another option. If you have any questions, please reach out to our support team at any time by e-mailing ops@our-hometown.com.