25 Years of Automating Digital Publishing for Newspapers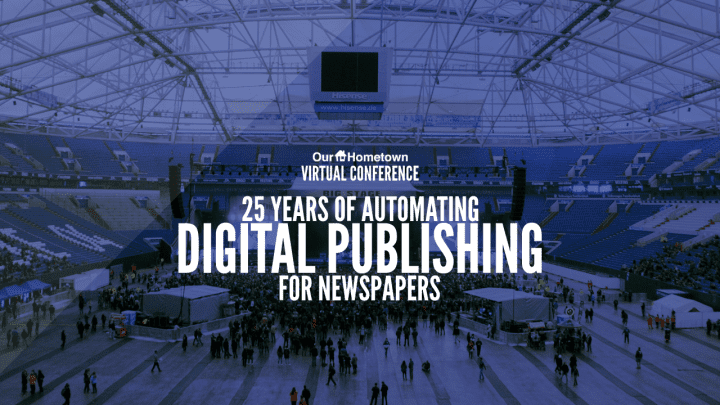 Click play to LISTEN to the article below
Our-Hometown, Inc. is excited to invite you to join us once again for a LIVE webinar, 25 Years of Automating Digital Publishing for Newspapers, on Thursday, November 4th at 12PM EST.
This special webinar will focus on the history of Our-Hometown, Inc. as host Matthew Larson takes attendees on a trip down memory lane, highlighting the achievements and milestones the family business has achieved since its inception in 1997.
Originally started by his father, Steve Larson, Our-Hometown has continued to lead the industry into the digital age with cutting-edge technologies geared towards fully automated digital publishing and marketing under the leadership of Matthew since he took over as President and CEO in 2018.
During this presentation, Matthew will introduce viewers to many of the features we've developed over the past 25 years that have become staples of our platform, such as Full Service Web Publishing, Audio Articles and Automated Podcasting, Newsletter Marketing and more!
Click below to register your seat now and receive an e-mail reminder before the webinar begins. We hope to see you there!