America's Newspapers: Using Automation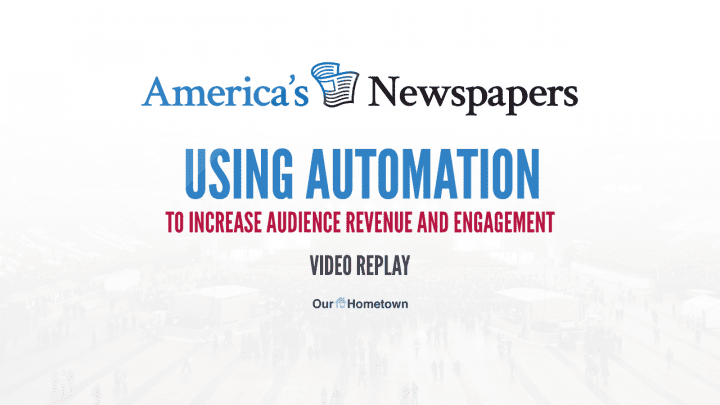 Click play to LISTEN to the article below
Our-Hometown, Inc. president & CEO Matthew Larson gave a live presentation on Using Automation to Increase Audience Revenue & Engagement earlier this month as part of a Online Media Campus & America's Newspapers webinar event.
The session focuses on some of our latest technical innovations, such as our Audio Articles Podcast and Social Media Autopost features. Matthew also discusses some more traditional techniques, like using recurring subscriptions to retain more subscribers and using automated newsletters to reach your audience more directly.
Check out the full replay!
As always, be sure to keep your eyes on our Virtual Conferences page for information regarding upcoming conferences and webinars by Our-Hometown and our partners!