Email Newsletter Basics – Webinar Replay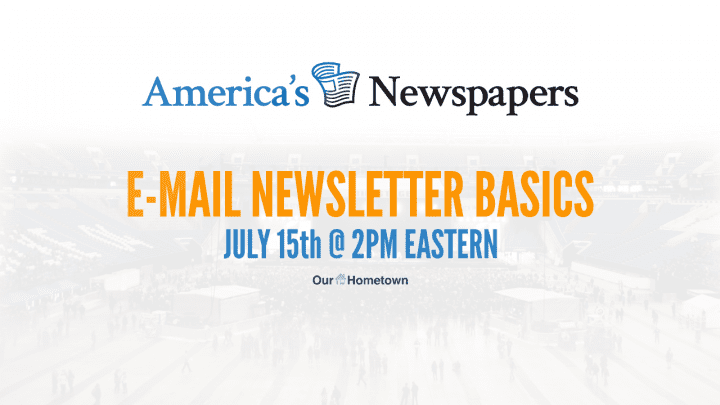 Click play to LISTEN to the article below
Please see below for the recording from today's webinar on "Email Newsletter Basics" brought to you by America's Newspapers, Online Media Campus, and Our Hometown.
The video serves as an overview for any publisher looking to start a newsletter, or improve their current process for creating newsletters.
We discussed the following:
If you have any questions, please don't hesitate to contact us at ops@our-hometown.com. We are offering FREE PROTOTYPES to any newspaper publisher that is interested in having their newsletter fully integrated with their website. With Our Hometown's WordPress Platform, we can streamline your entire newsletter workflow, contact us here to learn more.