VPA Digital Initiative helps launch Virginia Star's new website
Click play to LISTEN to the article below
With support from the Virginia Press Association Digital Initiative, the Scott County Virginia Star has launched a new modern website powered by Our-Hometown's fully customized WordPress platform.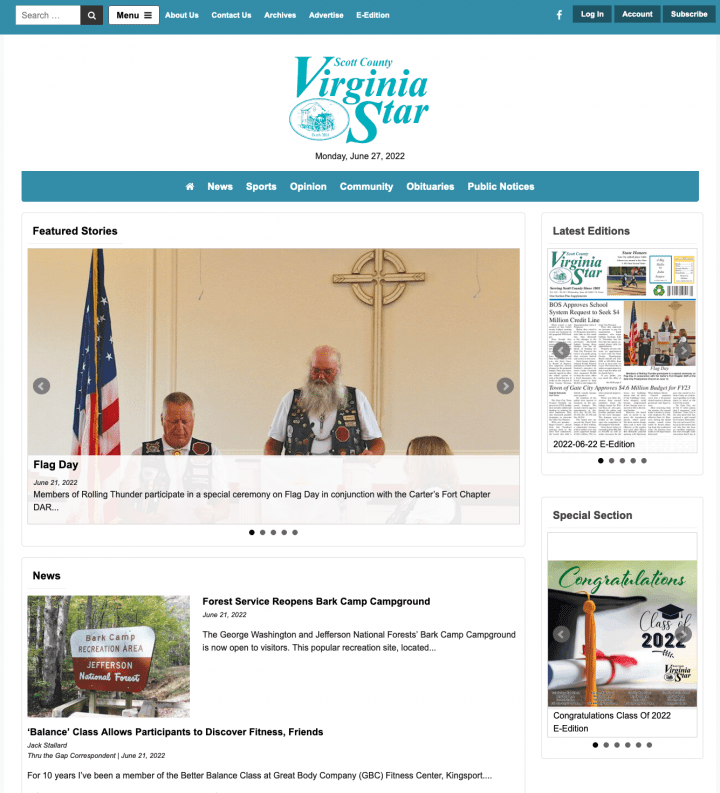 In 1993, Rex and Lisa McCarty purchased the newspaper and reaffirmed the focus of the newspaper as a community-based publication. They have been proud residents of Scott County since that time and consider themselves fortunate to be a part of the community.
To learn more about the OHT Digital Initiative at the Virginia Press Association or to apply, visit here.