Industry Interview with Guy Roginson of SignalsAZ.com on adapting to mobile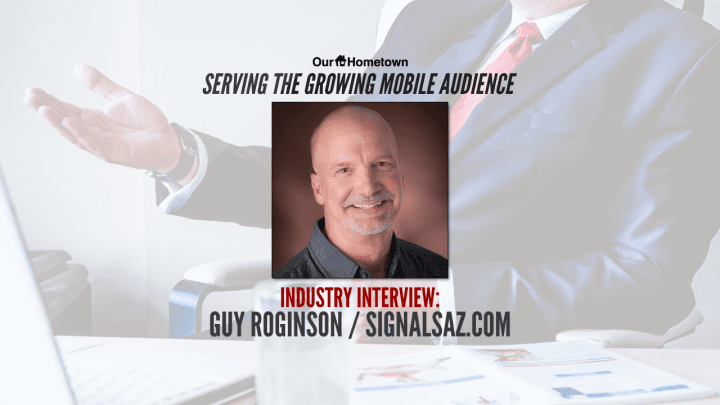 Click play to LISTEN to the article below
Last month, Our-Hometown President & CEO Matthew Larson and Sales Representative Tyler Woods had the opportunity to sit down with our good friend Guy Roginson, Excecutive Editor of SignalsAZ.com, to discuss the growing audience of mobile users and how websites should adapt to give these users the best experience possible.
Together the trio discusses the importance of designing websites with the mobile experience in mind, the benefits of creating iOS and Android Apps for mobile users, and how to monetize the growing trend of deploying audio content via Audio Articles and Podcasts with Our-Hometown.
Check out the highlights of our interview below! Be sure to watch the entire playlist, as there are several clips included!
Thanks once again to Mr. Roginson for joining us! Although Guy will not be joining us for next month's webinar with Editor & Publisher on Serving the Growing Mobile Audience, many of his tips and techniques will be included in the presentation!
Click here for more information on the upcoming webinar, as well as a link to the registration form.