E&P Webinar: Apps and Audio News for the Growing Mobile Audience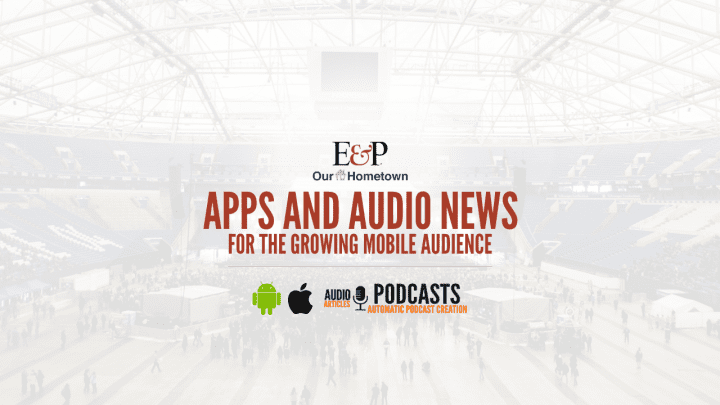 Click play to LISTEN to the article below
Our-Hometown, Inc. is teaming up once again with our good friends at Editor and Publisher to present a live webinar on Apps and Audio News for the Growing Mobile Audience next week on September 1st, beginning at 12PM Eastern.
If you've been paying attention to your web traffic trends, it probably won't surprise you to hear that the majority of internet users now browse the web on mobile devices.
According to Perficient, who based their research on data from Google Analytics' "Benchmarking" feature, mobile devices were responsible for a whopping 61% of visits to U.S. websites during 2020 — up nearly 5% from the previous year. Worldwide, the disparity is even higher, with mobile devices accounting for over 68% of global web traffic.
While their research includes data from a broad scope of different websites and industries, our own analytics support the same trend is active within the newspaper industry.
Take a look at the data graphs below that demonstrate the Desktop vs. Mobile traffic patterns on a few anonymous websites on our platform.
Needless to say, the trend is here to stay — and it's time to start taking advantage of it!
In this webinar, Our-Hometown President & CEO Matthew Larson will show off some of the cutting edge features Our-Hometown has developed to help drive engagement among mobile users, including our iOS & Android Apps and Audio Articles!
You won't want to miss out on this presentation, so be sure to reserve your seat below. This webinar is free to attend for Our-Hometown customers!
Register for free here:
https://www.editorandpublisher.com/stories/apps-and-audio-news-for-the-growing-mobile-audience-2-case-studies,199198
---