Displaying the Category when viewing an Article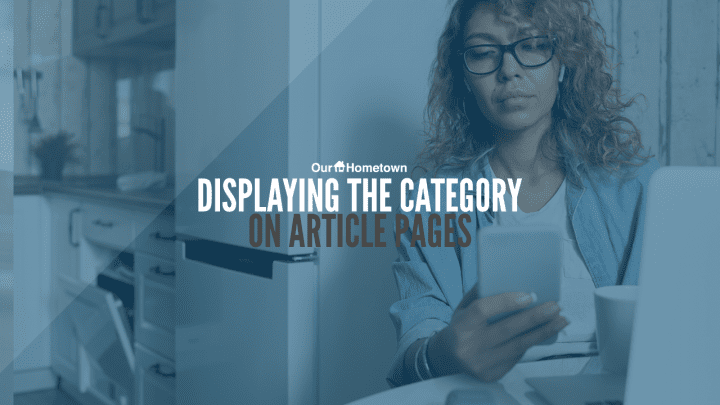 Click play to LISTEN to the article below
At Our-Hometown, we're always working to improve our selection of products and services to make sure we have the tools that meet our customers' needs, no matter how minor a request may seem.
Our engineers have proven this once again with the release of a relatively small, but impactful, feature: the option to Display an Article's Category on Article Pages.
Traditionally, Articles published on our platform include the headline, sub-headline, author and byline information, and a publish date before the actual content of the article. However, the Article's category was omitted from the page.
After listening to some feedback from our customers, we understand the value of displaying the category that an article belongs to so that readers who've accessed the article from a shared link are able to more easily navigate the website and find other articles they may be interested in.

With this feature enabled, the category will be listed at the top of the article so that it is clearly visible what category the article belongs to.
This category header feature, at this time, needs to be enabled by our staff. If you're interested in having it activated, just reach out to ops@our-hometown.com with your publication name and URL.
The category header can be customized with CSS styling; so just ask our staff if you need help with customizing your header!