E&P Reports: Free Papers CAN Create Digital PAID Subscribers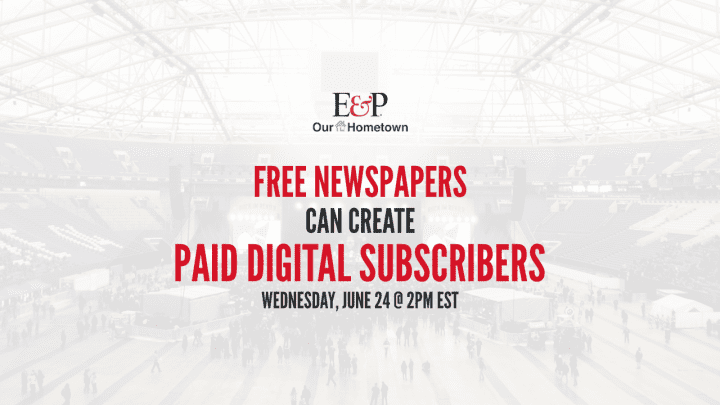 Click play to LISTEN to the article below
Our-Hometown, Inc. president & CEO, Matthew Larson, will be joining Editor & Publisher's upcoming live webinar, E&P Reports, on Wednesday, June 24th at 2PM EST to discuss how Free Papers CAN Create Digital PAID Subscribers with E&P Publisher Mike Blinder.
Accompanying the duo will be representatives from two Our-Hometown customers: Jim Rule, President & Publisher of the Acorn Newspaper Group based in Agoura Hills, CA., and Frank McCraken, President & Publisher of the Chesterfield Observer in Chesterfield County, VA.
Both the The Acorn and the Chesterfield Observer have recently converted from a completely free-to-read online model to now charging readers a monthly or annual subscription fee for access to their digital content and will discuss what went into their decision, how they executed the switch, and the results thus far.
Attendees can also expect to learn about:
How to deploy introductory digital subscriber discounts without diminishing perceived value
What pricing structures work the best to gain the most participation
What a new "Metered Registration" model can do to make the transition from free to paid online readers.
Strategies for growing the subscriber base once the paid model has been implemented.
This live presentation is FREE to all interested parties. Please head over to the Editor & Publisher website and Register Now for next week's event!