Our-Hometown to present for the National Newspaper Association this week
June 14, 2021

/

Audience, General, Industry News, Latest from Our Hometown, Media, News, Podcasts, Upcoming Virtual Conferences, Virtual Conferences, Websites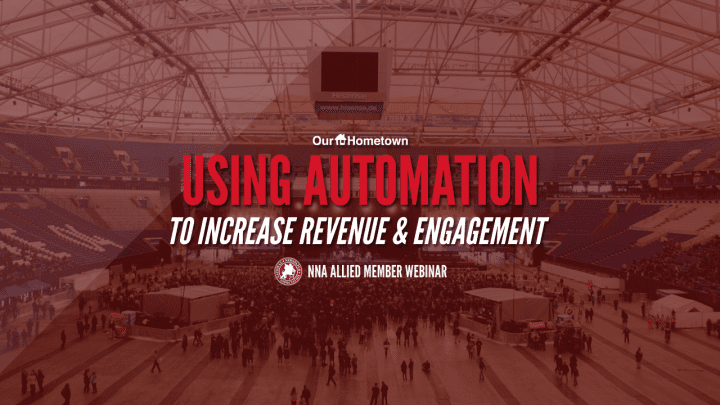 Click play to LISTEN to the article below
Our-Hometown, Inc. president & CEO Matthew Larson will be giving a live virtual presentation on Using Automation to Increase Revenue and Engagement this Friday, June 18th at 1PM Eastern time.
In this live session, Matthew will introduce some of the ways our customers are automating both content creation and marketing using Our-Hometown's collection of cutting-edge tools and plugins. Tune in to learn how you can use Social Media Autopost, our Automated Newsletter Marketing tools and Auto-Renewing Subscription options to generate more revenue from your digital website.
Matthew will also be showing off our brand new Audio Articles Podcast feature, which allows any newspaper to automatically convert printed content into an audio podcast that their audience can listen to on the go, available in all of the major podcasting directories.
This presentation is open free-of-charge to all interested publishers and is being promoted by the National Newspaper Association. Please Click Here to register for the event.
We hope to see some familiar faces this Friday!
Watch the webinar replay below!