Kevin Slimp: The Basic Photoshop class you've been waiting for!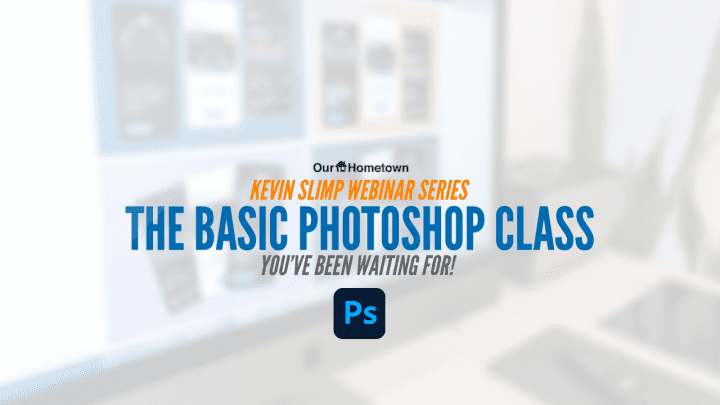 Click play to LISTEN to the article below
The next in a series of webinars hosted by "The News Guru" Kevin Slimp and brought to our customers free of charge by Our-Hometown is scheduled for Thursday, July 9th at 11:00am EST and will focus on the basics of using the Adobe Photoshop software to edit and touch up photos.
"This session is for designers, editors and photographers who would like to learn to edit photos from the very basics. Not to worry, though. Kevin will take you past the basics, showing attendees how to use many of the tools in Photoshop to enhance images and create special effects." – NewspaperAcademy.com
This session alone is valued at $69 and is part of a much bigger package being offered exclusively to Our-Hometown customers at no cost. To take advantage of this incredible offer, simply use the link below and fill out the form to register for the LIVE sessions you and your staff are interested in attending.
You'll be asked a couple of very short questions about your newspaper's workflow before we collect a list of staff emails that you want to receive invites to the webinar(s)!
Click "Full Schedule" below for a FULL LIST of Kevin's webinars that are available for free to Our-Hometown customers, or click "Register Now" to jump straight to the registration page!