Our-Hometown to sponsor upcoming Webinar series hosted by "The News Guru," Kevin Slimp!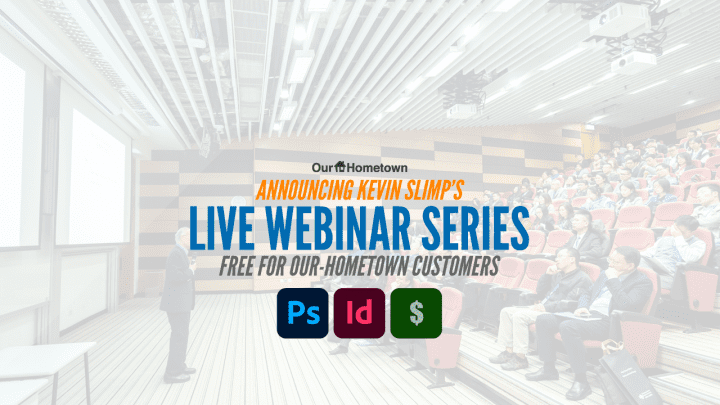 Click play to LISTEN to the article below
Our-Hometown, Inc. is thrilled to announce the sponsorship of a series of upcoming Newspaper Academy webinars taking place over the next six months, hosted by none other than "The News Guru" himself, Kevin Slimp! Under this partnership, all Our-Hometown customers will be eligible to attend each of these sponsored sessions FREE OF CHARGE!
Kevin Slimp is well-known in the industry for his expertise in all things newspapers, including his advanced knowledge of the most popular software used by news publishers across the country. You might remember him from last month's webinar, Advanced InDesign for Newspaper Designers & Editors, or last year's presentation on Getting People to Pick Up Your Paper. 
While gauging feedback following the first two webinars with Kevin, it was made very clear that our customers had an appetite for more. We couldn't be more excited to deliver more of these incredibly valuable sessions, beginning later this month with Kevin's upcoming March 21st session on Advanced Photoshop. 
The full schedule of included sessions is listed below:
March 19 – Advanced Photoshop
May 6 – Increase Your Revenue by Designing More Effective Ads
September 9 – Mastering InDesign Styles
If you are interested in registering yourself and your newspaper staff for any of these sessions, click the Register Now button at the bottom of the page! We hope to see you at the first sessions in a few weeks!
Register Today!