Uvalde Leader-News receives recognition for website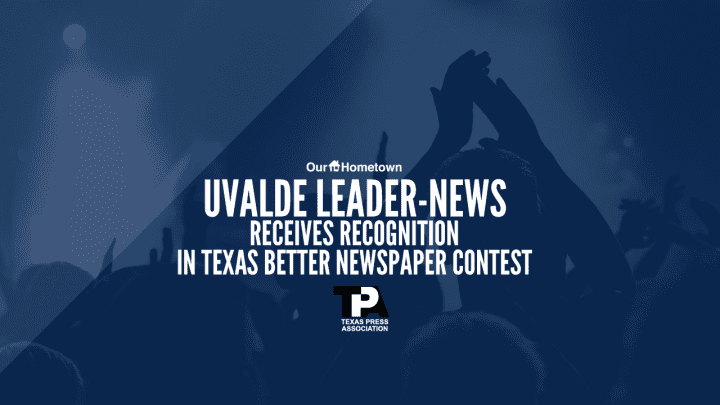 Click play to LISTEN to the article below
Our-Hometown, Inc. would like to congratulate our friends at the Uvalde Leader-News for being recognized with an award in the Best Website (Semiweekly) category at this year's Texas Better Newspaper Contest!
Gloria Resma, Craig Garnett and the rest of the Uvalde Leader-News staff worked closely with our team to build a brand new website for the publication last year, taking advantage of the cutting edge features and modern design elements included on Our-Hometown's WordPress Publishing Platform.
Together, we've built an attractive and reader-friendly website that has helped to elevate the Leader-News's digital product to new heights!
We're confident that as we continue to develop new features and solutions to enhance the experience for digital readers, the Leader-News will be receiving many more awards in the years to come!
Congratulations once again!
If you're a Our-Hometown customer and have received recognition from your press association for your website on our platform, we'd love to share your story! Drop us an e-mail at ops@our-hometown.com and let us know!