Getting People to Pick Up Your Paper with Kevin Slimp!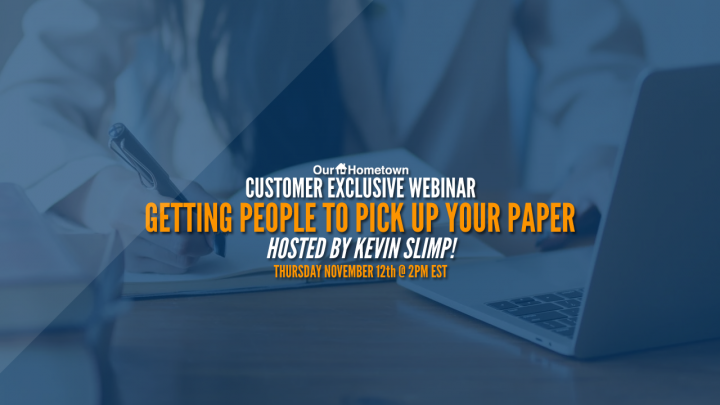 Click play to LISTEN to the article below
Our-Hometown is excited to announce an upcoming customer-exclusive Live Webinar on Getting People to Pick Up Your Paper, hosted by special guest speaker Kevin Slimp! The webinar will take place via GoToMeeting on Thursday, November 12th at 2PM Eastern, and registration is free for all Our-Hometown customers!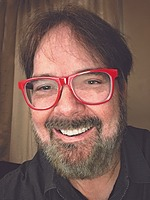 Kevin Slimp is a widely-recognized speaker, trainer and writer in the newspaper industry. He has been featured as a keynote speaker at many state association conventions, presenting on various topics and providing training sessions for popular Adobe products. We're thrilled to have him join us to share his knowledge and expertise exclusively with Our-Hometown customers!
Kevin will be introducing several techniques for Getting People to Pick Up Your Paper in what is quickly becoming a digitally-dominated landscape. Despite the inevitable shift to digital, though, there is still plenty of merit to printing and distributing a print edition as long as readers are willing to purchase a copy. Kevin will talk about some of the best strategies he's encountered for maintaining a stream of print revenue by ensuring readers continue to buy your paper in 2020 and beyond.
Please note that this session will not be recorded; so don't miss your chance to hear what Kevin has to say!
To register for this special  Live Webinar, just fill out the short registration form below! For more information on Kevin Slimp, check out his website here, or view his profile on Newspaper Academy.
We hope to see you on November 12th!
---
Register here:  https://register.gotowebinar.com/register/4765170555482923023