Increase Audience & Revenue With Turnkey Audio Automation – E&P Webinar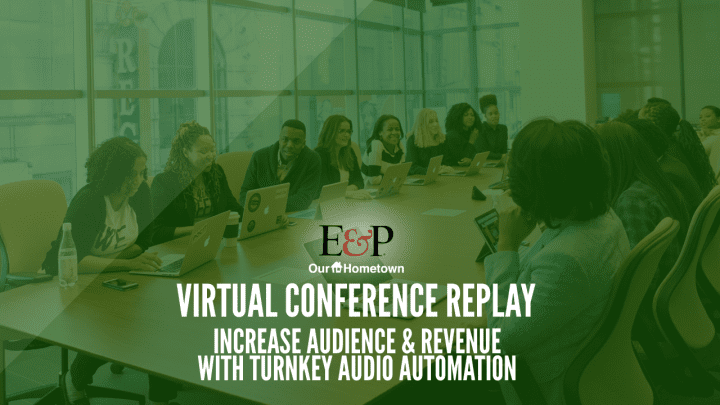 Click play to LISTEN to the article below
Our-Hometown President & CEO Matthew Larson recently participated in a live webinar on Turnkey Audio Automation hosted by Editor & Publisher to show off our newest cutting-edge feature, Audio Articles Podcast.
Larson joined Mike Blinder, Publisher of E&P, along with two of our customers who helped pioneer the development and implementation of Audio Articles Podcast: Guy Roginson of SignalsAZ.com and Kristen Weaver of The Wilson County News.
The four of them discussed the innovative approach to launching a podcast, and detailed how the feature has already helped bring in some extra revenue.
Click here to read the writeup on the Editor & Publisher website, or watch the full replay below!