Iowa Newspaper Association hosts Our-Hometown!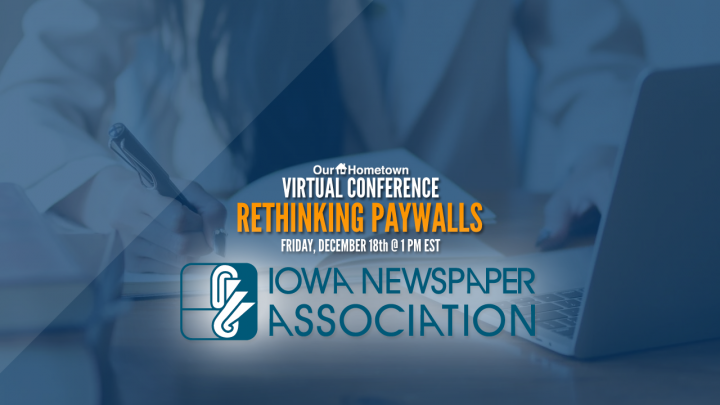 Click play to LISTEN to the article below
Our-Hometown is excited to announce that President & CEO Matthew Larson will be presenting for the Iowa Newspaper Association in an upcoming live webinar on December 18th, beginning at 1PM EST!
During his live session, Matthew will be reviewing several of the most popular paywall models and configurations among news publishers on Our-Hometown's WordPress Publishing Platform, and will detail the differences between a Hard Paywall, a Soft Paywall, and a Registration Wall as well as the pros and cons of each. This includes the mega-popular Metered Paywall model used by several of the most popular publishers on the web.
Matthew will also discuss various strategies for marketing digital subscriptions across print, web and mobile and demonstrate the importance of enhancing your digital product.
This exclusive webinar is only open to members of the Iowa Newspaper Association. Click Here to register today!