Our-Hometown to present for the Illinois Press Association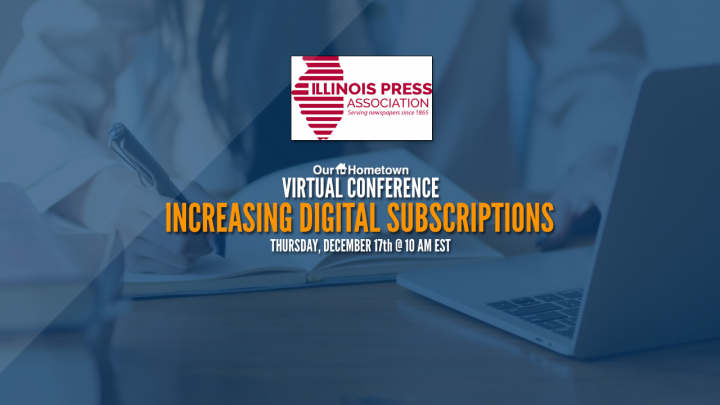 Click play to LISTEN to the article below
Our-Hometown is happy to announce another Virtual Conference focusing on Increasing Digital Subscriptions, slated to take place on Thursday, December 17th at 10 am EST.
During this conference, Our-Hometown President & CEO Matt Larson will introduce attendees to a number of simple strategies used by our customers for generating digital subscription revenue. These strategies will include ways to advertise your website in the print edition and methods for marketing digital subscriptions online and across social media.
Matt will also cover the benefits of using Auto Renewing Subscriptions to reduce the commitment needed from the buyer to manually renew each billing period, resulting in time saved for all involved!
Last but not least, Matt will discuss some of the creative ways that newspapers are offering premium access to live video sessions with editors and publishers as a value-add for their digital subscribers.
This live webinar will be available exclusively to members of the Illinois Press Association. Interested parties can Click Here to Register.