Kevin Slimp Webinar Series continues!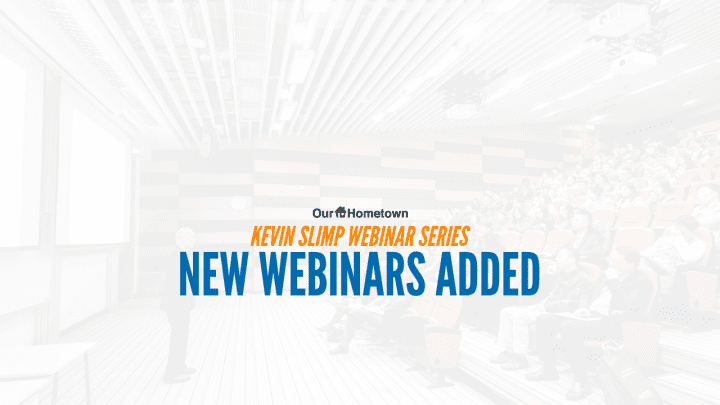 Click play to LISTEN to the article below
Our-Hometown, Inc. is excited to announce that the Kevin Slimp Webinar Series has been extended to include several more informative LIVE WEBINARS, all of which are open to Our-Hometown customers free of charge!
During the first round of webinars included in our partnership, Kevin covered several highly-relevant topics, and many of our customers were able to immediately apply his expertise to their digital publishing workflow.
The feedback we received was overwhelmingly positive, and we're thrilled to be able to work with Kevin to continue to provide this added value to being a Our-Hometown customer.
The NEW list of upcoming webinars available for OHT customers is available below:
October 7, 2021 – Tools You Never Learned or Have Forgotten About in Photoshop
November 12, 2021 – Basic Illustrator for Newspaper and Magazine Designers
December 3, 2021 – Unlocking the Mysteries of Data Merge and Tables in InDesign
January 6, 2022 – Creating & Exporting Tags in InDesign Files
February 4, 2022 – From Zero to Hero: Becoming a Photo Editing Guru
You can CLICK HERE to register for an upcoming session!
We can also invite a LIMTED number of prospective customers that are considering Our Hometown for their website provider. If you are interested in a FREE prototype on our WordPress platform, please contact us here.