Listen to the news in 2022 with Audio Articles: Playlists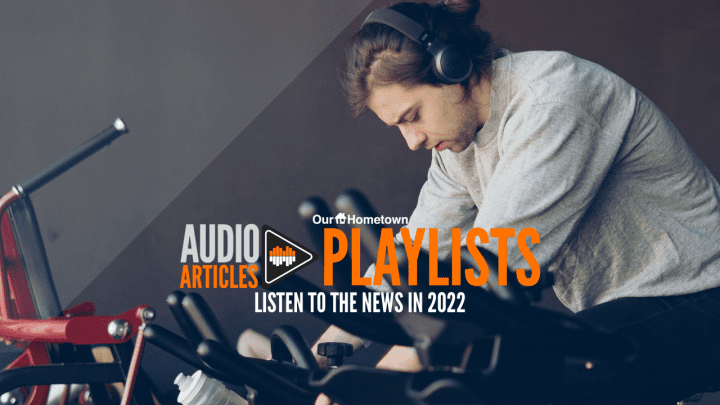 Click play to LISTEN to the article below
Audio Articles: Playlists is the latest expansion to our innovative Audio Articles feature, taking listening to the news to the next level by introducing curated playlists for readers to easily tune in to the content that they love the most.
If you didn't already know, Audio Articles is an exciting tool developed by Our-Hometown that uses text-to-speech automation to transform your published text articles into audio files that a visitor can choose to listen to in favor of reading the article. It's great for catching up on the news while driving, eating, or otherwise multi-tasking.
The Audio Articles: Playlists update that we introduced last year improves on this concept by adding playlists. No more navigating from story to story seeking out that perfect article of interest — now visitors can choose from a number of automatically generated playlists to listen to without interruption. These options include the Most Recent and Most Popular articles, in addition to playlists for each respective category of articles on the website.
Audio Articles: Playlists comes with it's own standalone player page that adapts for either desktop or mobile browsing.
You might be thinking: "That sounds great, but what's in it for me?"
Aside from impressing your readers with the latest technology available to news publishers, there are also new revenue opportunities! Audio Articles: Playlists offers native advertising options for sponsors to place audio ads in-between articles as they are read, as well as new ad positions to place visual ads within the playlist player page itself.
If you're interested in learning more about Audio Articles Playlists, head over to the product page for some additional details and screenshots! Once you're ready, you can use the signup form on that page to get registered!