Digital Marketing in 2022 brought to you by Our-Hometown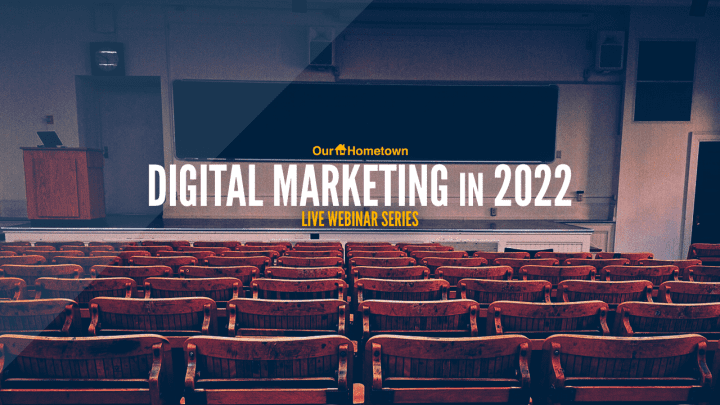 Click play to LISTEN to the article below
Over the past several years, Our-Hometown has evolved into much more than just a website provider for newspapers. In addition to all of the tools and features we've developed specifically for news publishers, we're able to provide our customers with additional resources such as LIVE Webinars & Virtual Conferences, free training sessions, and direct connections with industry experts such as The News Guru, Kevin Slimp.
You can expect more of the same in 2022, starting with today's announcement of our year-long Digital Marketing in 2022 webinar series!
This special series of live webinars will focus on growing your online footprint and attracting new visitors to your website with strategic digital marketing campaigns. Each webinar will feature a panel of publishers and/or industry experts with valuable insight and experience to share with attendees.
We've already announced the first webinar for later this month, but keep an eye out in the weeks ahead for more information on how to register for the remaining dates. The full schedule is below:
January 27, 2022 – SEO for Newspapers in 2022 [Register Now]

April 28, 2022 – Social Media Marketing for Local Newspapers

July 28, 2022 – Website Analytics – Data-Driven Products and Content

October 27, 2022 – Paid Social Media Marketing
Happy new year to all of our customers and readers!