Audio News in 2022: Automation, Acquisition, & Monetization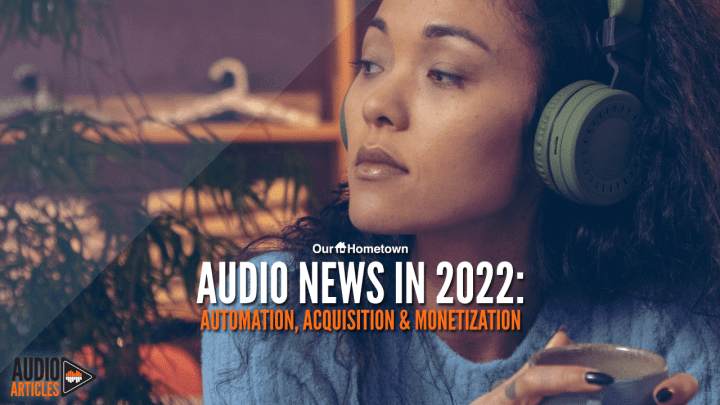 Click play to LISTEN to the article below
We looked at news from 2021 on podcasting and saw these trends in Automation, Acquisition, and Monetization:
Automation
Acquisition
Monetization
Audio Articles from Our Hometown
With podcasting experiencing a boom in both audience growth and ad revenue, there's never been a better time to invest in audio content. 
Audio can open up content to an entirely new audience who doesn't have the time or ability to sit and read the news on a regular basis.
Our Hometown developed Audio Articles as a way for publishers to quickly and easily convert their news stories into easily-consumable audio files.
The text-to-speech is converted automatically using AI and will appear in various forms throughout a publications website. Audio Articles can also be easily uploaded as podcasts via an RSS feed.