Audio Articles Playlist update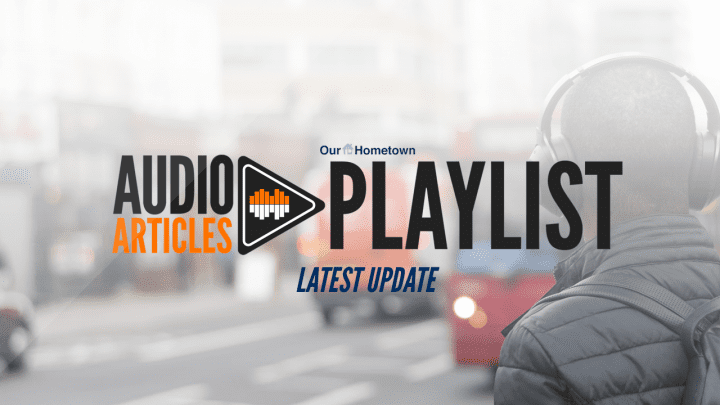 Click play to LISTEN to the article below
Last week, Our-Hometown announced our brand new Audio Articles Playlist feature, allowing listeners the ability to tune in to entire playlists of Audio Articles rather than just a single article at a time. With this feature, listeners can find playlists for the Latest Audio Articles, This Week's or Last Week's News, as well as playlists for each individual article category.
We've now released our first update for Audio Articles Playlist, which adds buttons next to each Article and Category Heading to quickly launch visitors into the appropriate playlist player.
Check out the screenshot below from the Henrico Citizen!

When a visitor clicks the "Playlist" button next to any category header, they're taken to the Audio Articles Playlist for that specific category, and can begin listening to all of the articles given that designation.
When a visitor clicks the Audio Article button next to any article, they're taken to an Audio Articles Playlist that begins with the selected article, but includes other related articles on the same list that will automatically play once the original story has concluded.
This update helps to provide as many ways as possible for visitors to quickly jump into a Playlist and begin using Audio Aricles.
Our staff can help customize these buttons to match your website's color scheme and layout. Just send us an email to ops@our-hometown.com to create a support request!