National News starts with Local Newspapers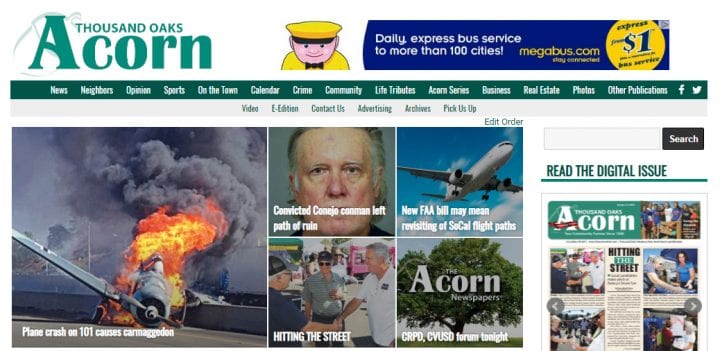 The Acorn Newspapers recently covered the crash of a WWII replica airplane on the 101 freeway just north of Thousand Oaks, CA.

The story quickly gained national attention, with coverage in from USA Today to Huffington Post. Twitter took news of the crash viral, as users re-posted national news stories and commented on the "Twilight-Zone" nature of the story.
Kyle Jorrey, editor of the Thousand Oaks Acorn, was first on the scene.
After posting the breaking news story to TOAcorn.com, Kyle used the multisite publishing tool to instantly post the article on the four other Acorn sites.
This story is another reminder that the majority of national/viral news begins with a community newspaper article.