NENPA Conference 2021 Schedule – Day One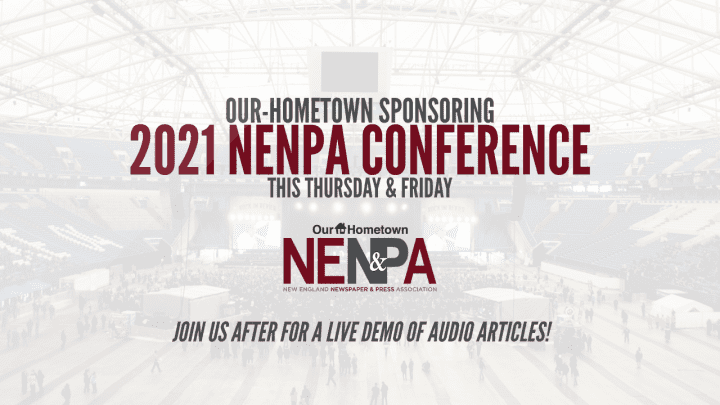 Click play to LISTEN to the article below
Day one of the conference will kick off with the Revenue Roundtable at 10AM Eastern on Thursday, featuring publishers, editors and ad directors from various publications discussing techniques and innovative ideas for increasing revenue.
The Editors Roundtable will begin shortly thereafter at 11AM Eastern and will feature an in-depth discussion on how editors have managed their newsrooms, particularly in the past couple of years that have seen many newspaper employees shift to working remotely. Those joining the discussion will share their insight into how these changes have effected the newsroom, and how they will continue to do so in the future.
Immediately following the panel discussion, the Publick Occurrences Awards will be presented to recognize the amazing work done by New England newspapers this year.
After the conference activities have concluded for the day, all attendees are invited to join our platinum sponsor, Our-Hometown, for a special live demonstration of their Audio Articles text-to-speech transcription software and built-in audio player beginning at 2PM Eastern.