NENPA Conference 2021 Schedule – Day Two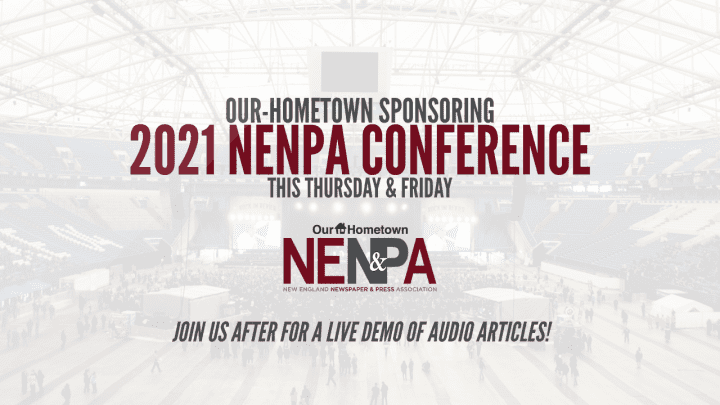 Click play to LISTEN to the article below
Day two of the conference will begin with the Conference Keynote at 11AM Eastern on Friday.
The Conference Keynote will see Emily Ramshaw, co-founder and CEO of The 19th News, join Maria Archangelo to discuss different methods of growing audiences, strengthening partnerships and different funding models that have shown long-term sustainability.
Immediately following the keynote, the presentation of the Allan B. Rogers Editorial Award, New England First Amendment Award, AP Sevellon Brown NE Journalist of the Year, Bob Wallack Community Journalism Award, and the New England Newspaper of the Year awards will begin.
Following the conclusion of the awards presentation, all attendees are invited to join our platinum sponsor, Our-Hometown, for a special live demonstration of their Audio Articles text-to-speech transcription software and built-in audio player beginning at 2PM Eastern.