Our-Hometown sponsoring NENPA Virtual Conference this week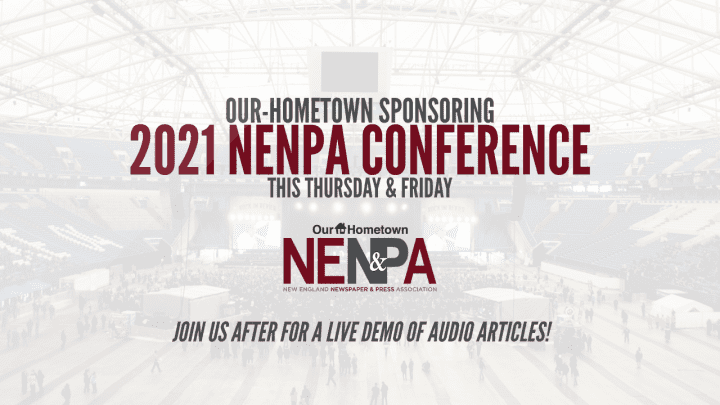 Click play to LISTEN to the article below
Our-Hometown is incredibly excited to help out our friends at the New England Newspapers & Press Association as a Platinum Sponsor for their upcoming 2021 New England Newspaper Conference, taking place virtually this Thursday & Friday.
Day one of the event will feature a Revenue Roundtable where publishers, editors and ad directors will share ideas and innovations geared towards increasing revenue, as well as an Editors Roundtable where a number of prominent editors will discuss their techniques of managing a newsroom. They'll also consider how those techniques may change moving forward into a future where working remotely becomes more common.
The Conference Keynote will highlight day two, with Emily Ramshaw joining Maria Archangelo to discuss building audiences, partnerships and much more. And of course, several Awards will also be presented during both days of the conference. Click here for a full schedule of events.
After each day's events have concluded, Our-Hometown President & CEO Matthew Larson will be presenting a live demonstration of our innovative Audio Articles technology, including an on-site audio player complete with built-in advertising functionality.
If you're interested in attending this live demonstration, just click the button below to register and reserve your virtual seat. If you have any questions, feel free to e-mail us at ops@our-hometown.com at any time!