A WordPress-Powered Newspaper Platform by Our Hometown, Inc.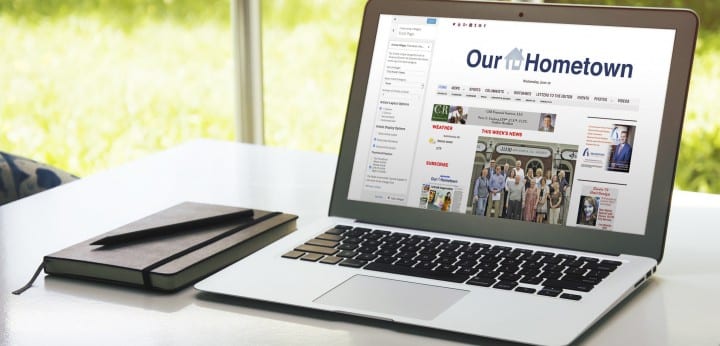 Rochester, NY—April 2, 2019
See Demo Site  Our Hometown now offers an affordable WordPress-powered solution for newspapers, magazines, and other publications that integrates with their popular content extraction and reverse publishing platforms.
While WordPress has become a common solution for bloggers and businesses alike, it is not built to address all the complex needs of a traditional newspaper or magazine.
"Our Hometown has customized one of the most popular content management systems into a turnkey platform, with dozens of options to create and monetize content as well as serve your advertisers with multi channel campaigns", explained Matt Larson, president and CEO of Our Hometown.
Publications can address their digital needs without spending hours copying content into a content management or print layout system or without the need to hire an expensive web developer to create custom solutions or fix compatibility issues. Publications can now focus on the important issues of content creation and sales while also gaining control of their website's styling without any code knowledge.
The frontpage design tool has features specifically developed for publications, letting users easily drag and drop sections into place, and easily customize the look and feel of article lists. Most style settings simply require selecting the change and setting it live. More complicated custom styling can be added in easily or publishers can utilize the Our Hometown development team to assist them.
Other features include customizable subscription options, advertising management, business directory, responsive designs, device-friendly interactive eEdition add-on, built-in SEO, easy online forms and more.
About Our Hometown, Inc
Our Hometown, Inc, based in Clifton Springs, New York, has over 20 years experience getting newspapers online easily and leveraging the latest technology to benefit their customers. Through its publishing platform and proprietary products, Our Hometown is revolutionizing the digital publication for small to medium-sized papers who are looking for affordable, innovative solutions that help them drive additional revenue.
For more information, visit http://our-hometown.com, call 315-294-5735, or email sales@our-hometown.com
Contact Information:
Our Hometown, Inc
Matt Larson
315-294-5735
mcl(at)our-hometown.com
www.our-hometown.com
###