Newsletter Sign Up Options
You want to make it FREE and EASY for anyone to sign up for the weekly newsletter.  There are several options for collecting emails, the most common being the Newsletter Sign up page.  
Newsletter Signup Page
In this case, you have a link or button on the homepage labeled "Subscribe to Free News Updates", which directs readers to a dedicated newsletter signup page, like we see on SignalsAz.com/subscribe.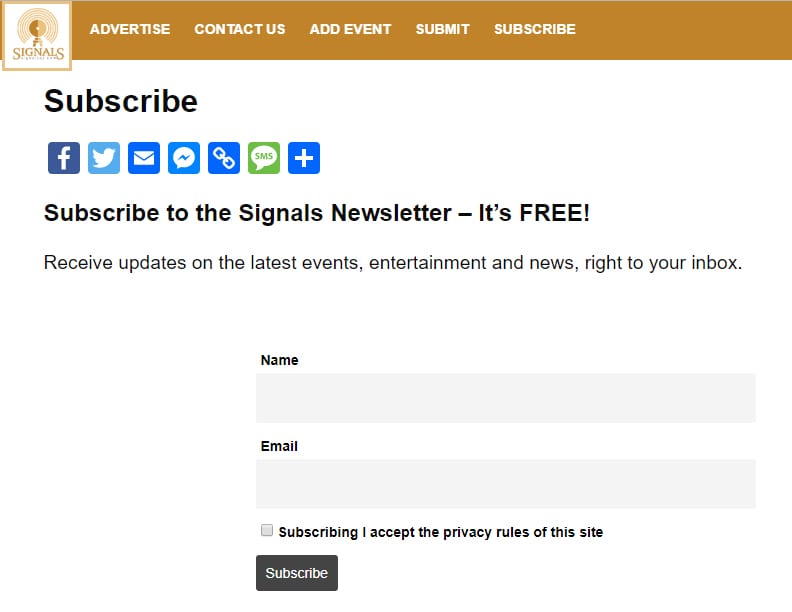 Email submission on homepage
The Atlanta Voice makes it easy to subscribe for free news updates by featuring the email submission form right on the homepage.  They don't require a name or the user to go to another page to sign up.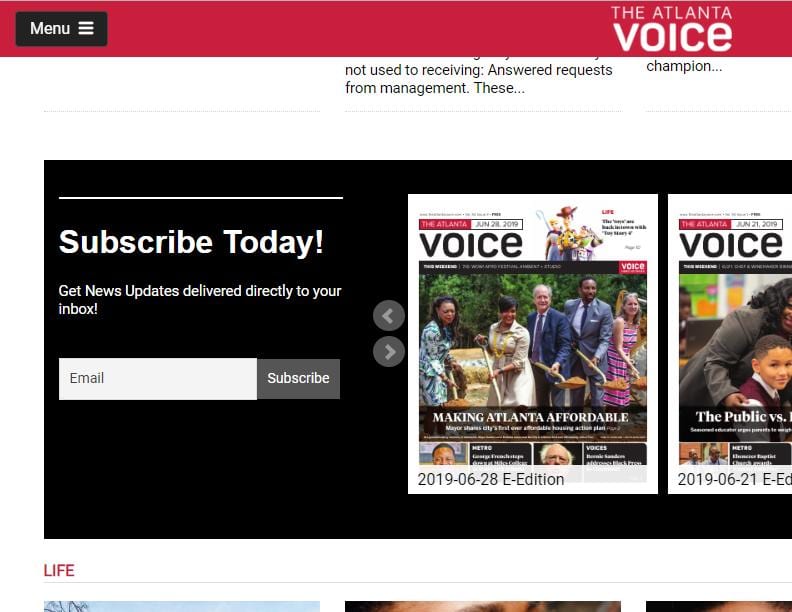 The "News Updates" Popup can also be installed on your site, see it in action the first time you visit the Amherst Bee's Homepage.