Office Hours scheduled for Friday, June 26th at 12PM EST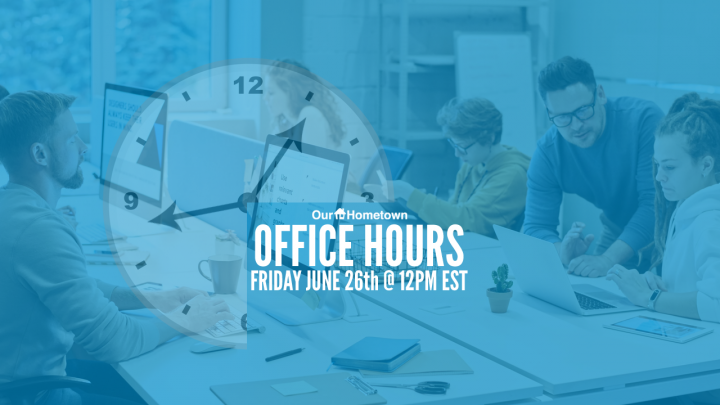 Click play to LISTEN to the article below
Our-Hometown will be hosting another session of Office Hours this Friday, June 26th, at 12PM Eastern.
During this session, Our-Hometown CEO Matt Larson will discuss Newsletter Optimization and introduce attendees to some of the features available in the Newsletter plugin that is included with our service. In addition to an overview of the plugin, Matt will talk about different strategies for growing your newsletter mailing list, how to launch an effective newsletter campaign geared towards former subscribers, and will even show off a brand new feature our developers recently finished: Automated Newsletter Coupons.
All Our-Hometown Customers are invited to attend Office Hours to join the discussion, ask questions about anything OHT-related, and hopefully pick up a few tips and tricks that you can use on your own moving forward. Attending is free, and you can Click Here to Reserve Your Seat Now!
If you have any questions related to your newsletter (or any other part of Our-Hometown's service) that you'd like us to cover at Office Hours, feel free to e-mail ops@our-hometown.com and let us know. Otherwise, drop in on Friday and join the discussion to ask your question live!
We hope to see everyone there!