Virtual Conference Recap: Digital to Print Publishing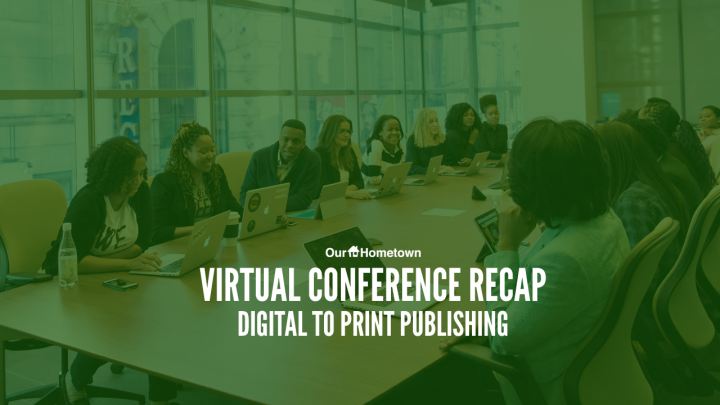 Our-Hometown's Virtual Conference on Digital to Print Publishing took place this past Friday, with CEO Matt Larson welcoming Garden City News Publisher Meg Norris as a guest speaker to talk about working from digital to print production using our selection of tools, namely our Reverse Publishing Suite and our Google Docs Add-On.
Meg was kind enough to share her experiences with these tools and demonstrate how she typically produces the newspaper, beginning with publishing content online and eventually exporting the articles for easy placement in Adobe's InDesign software using the Reverse Publishing Suite.
With a network of five publications under her supervision — The Garden City News, Jericho News Journal, Syosset Advance, Bethpage Newsgram & Mid-Island Times — Meg has found great success using these tools to increase efficiency across the board and streamline the publishing process.
Check out the Full Conference Replay below or on our YouTube Channel, and see for yourself how working in reverse with Reverse Publishing can benefit your publication!