Our-Hometown to present for America's Newspapers members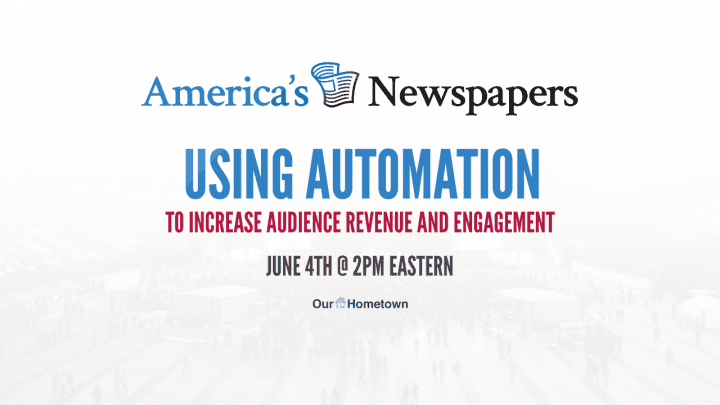 Click play to LISTEN to the article below
Our-Hometown, Inc. president & CEO Matthew Larson will be giving a live presentation this Friday, June 4th, at 2PM Eastern on Using Automation to Increase Audience Revenue & Engagement during a live webinar for America's Newspapers members.
The session will focus on some of our latest technical innovations, such as our Audio Articles Podcast and Social Media Autopost features. Matthew will also discuss some more traditional techniques, like using recurring subscriptions to retain more subscribers and using automated newsletters to reach your audience more directly.
Friday's session is FREE for members of America's Newspapers (newspapers.org). Click here for more information, as well as a registration form!
We hope to see you on Friday!