REPLAY: Our-Hometown at the IPA Virtual Convention 2021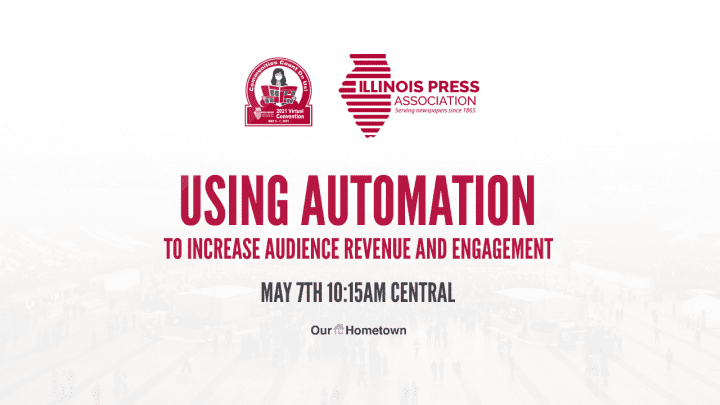 Click play to LISTEN to the article below
Our-Hometown President & CEO Matthew Larson gave a live presentation on USING AUTOMATION TO INCREASE AUDIENCE REVENUE AND ENGAGEMENT last week as a part of the 2021 Illinois Press Association/Foundation Convention.
The annual convention was held virtually this year via the Zoom video conferencing platform, and members of the Illinois Press Association were able to attend all of the day's events for free.
We're happy to share Matthew's session below for Our-Hometown customers!